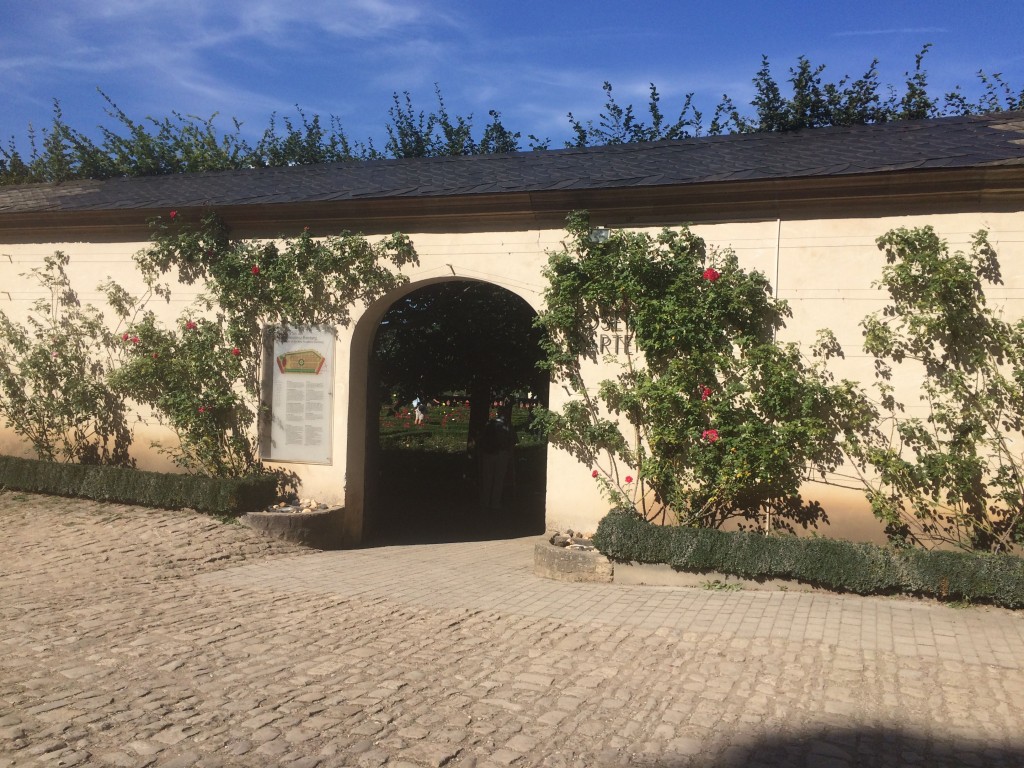 The New Residence was constructed in the Renaissance style for the prince bishops of Bamberg beginning in 1602 by Prince Bishop von Gebsattel. Later construction in 1697 and 1703 added two wings in the Baroque style and resulted in a building comples with over forty state rooms. The rose garden was added to the courtyard of the New Residenz by Prince Bishop Lothar von Schonborn between 1729 and 1746.
According the guide the garden today has over 4500 rose bushes and includes at least sixty different varieties in seventy beds.  The garden was laid out symmetrically by Balthasar Neumann in seventy formal beds.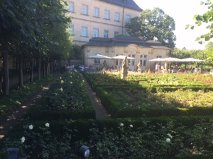 Modern roses such as 'Paprika' are included.
The garden is edged with lime trees.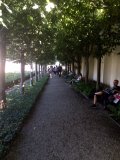 The beds are edge with boxwood.
Statuary  enhances the garden.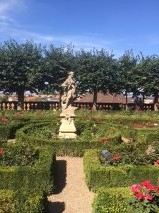 And a fountain adds movement, sounds, and sparkle to the garden.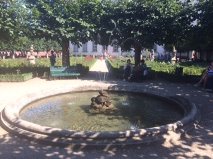 A small pavilion completed in 1757 occupies one end.
Visitors can enjoy food and beverages of various sorts while enjoying the scenery.
Stepping over to one side of the garden affords a grand view of the town.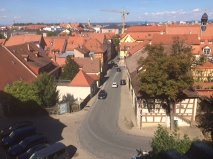 As well as a view of St. Michael's monastery.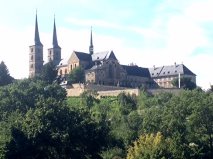 A concert series takes place in the rose garden on selected dates between June and September.
The rose garden is open daily:
April-September, 9 am to 6 pm
October to march, 10 am to 4 pm
(Except Jan 1, Shrove Tuesday/Mardi Gras, and Dec 24, 25, and 31 when it is closed.)
Free admission