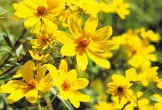 While most of us in the United States celebrate New Year on January 1st, many people around the world do not. Ethiopians, here and in their native land celebrate it on September 11th, or September 12th in leap year. The holiday is very festive and has both religious and secular traditions including many activities from church-going to gift-giving.
One of the most appealing Enkutatash tradition that gardeners might like involves daisies. In Ethiopia, after a family meal, young girls dressed in their new clothes, gather bright yellow daisies that grow abundantly in the countryside, make them into bouquets, and present them to friends while singing New Year's songs. The girls are rewarded with small gifts, often bread or money. The bright yellow daisies are called Meskal daisies and resembles an American wildflower known as tickseed (Bidens aristosa). The American tickseed is native to eastern United States and blooms during the late summer in open fields.
Enktatash means "gift of jewels" and celebrates the return of the Queen of Shebsa from her trip to King Solomon in Jerusalem. Ethiopian chiefs welcomed her back by giving her jewels to replenish her treasury. The holiday also celebrates the end of three months of rain and the beginning of spring when the sun comes out and the countryside comes to life with new growth.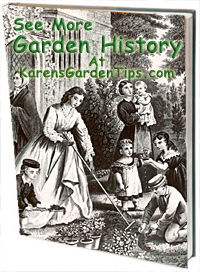 The celebration starts the night before when people light fires outside their houses and carry lighted torches to celebrate the end of the old year and the coming of the new. On New Years Day they attend church in the morning and then gather for a family meal featuring injera (flat bread with a sponge like texture) and wat (and spice flavored stew). Singing and gift exchanging in the afternoon are brought to an end with the drinking of tella (beer).
A gift of a bouquet at New Years is a lovely idea especially when given to a friend or older person that may not have a family. So many lovely and reasonably priced flowers are available during the holidays it would be easy to buy a few stems, encircle them with tissue paper, and tie them with ribbon; lovely flowers in a simple but lovely presentation. This would be a thoughtful and caring gift.