Sweet alyssum is a low growing annual and member of the mustard family, Brassicaceae, that also includes cabbage, broccoli, and stock.  It is native to the Mediterranean, Canary Islands, Azores, and western France but is naturalized elsewhere including the US.  Plants prefer partial shade, are heat and drought tolerant,  and adapt to a variety of habitats including sandy beaches, dunes, cultivated fields walls, slopes, and waste areas.  Growing up to twelve inches tall, plants have very branched stems with oval to lanceolate leaves less than 1/3 inch long, and terminal clusters of tiny fragrant flowers. that have four petals with six yellow anthers.  The species is usually white but purple and pink cultivars are available. Sweet alyssum is fine textured , undemanding, and long blooming.  It may disappear during times of high night time temperatures and humidity, but in cooler climates blooms all summer if cut back and fertilized mid summer. Great plant for use as an edger or in containers.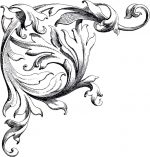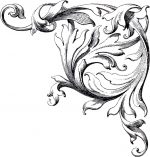 Meaning in the Language of Flowers: Worth beyond beauty
Quotes:
To her loveliness is given
Which thrills the heart of man, like dreams of heaven.   T. C. Otis
Said I she was not beautiful?  Her eyes upon your sight
Broke with the lambent purity of planetary light.
And as intellectual beauty, like a light within a vase,
Touch'd every line with glory, of her animated face.   Willis
'This not the fairest form, that holds
The mildest, purest soul within;
'Tis not the richest plant, that folds
The sweetest breath of fragrance in.   Dawes
She above all competition towers,
Who adds, to other gifts, high mental powers.  Lincoln
For more information go to:
The Language of Flowers: Introduction