buy dapoxetine online pharmacy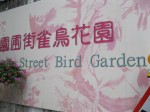 One of the free, entertaining sites in Hong Kong is the bird market, also called the Yuen Po Street Bird Garden. Located in Kowloon near the Prince Edward or Mong Kok East MTR stations, this small area combines the features of a garden with a series of stalls selling birds and all kinds of items relating to them. The garden was built by the government in 1997 as a redevelopment project to revitalize the area around Yuen Po Street, also known as Bird Street, that had been demolished. The result is a very attractive, well maintained park with lots to see and enjoy.
http://theygotodie.com/wp-content/plugins/wp-engine-module/wp-engine.php The entrance features a moongate and attractive planting.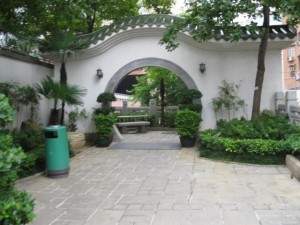 Inside, a series of gateways divide the long narrow park into courtyards.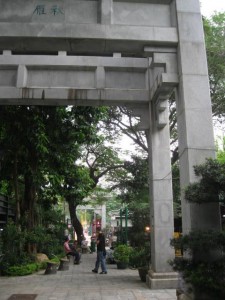 Along one wall are a series of mosaics of birds.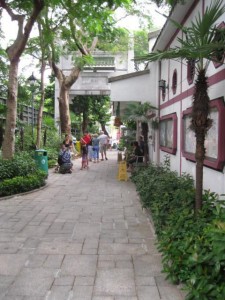 Each panel depicts a different bird.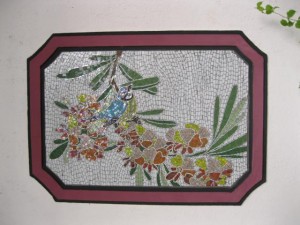 Seventy stalls for vendors line one side.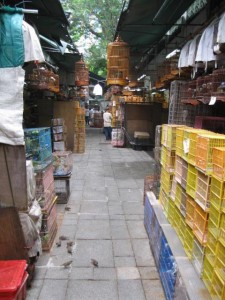 All kinds of birds, mostly song birds, can be found for purchase.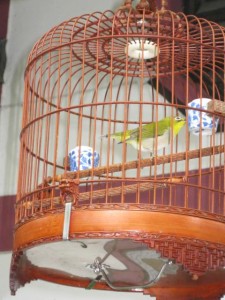 Some cages seem crowded but the birds don't seem to mind.
Bird cages hang among trees, some many with a cover, partially open in some cases.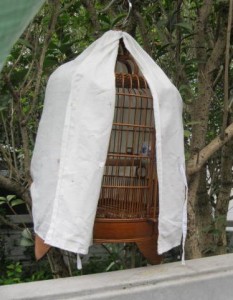 One shop featured all sorts of cages.
Many of the cages were highly decorative. Since the Chinese take their birds with them on visits a fancy cage is a nice way to go.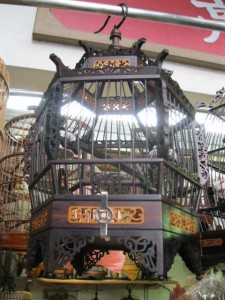 There were also all kinds of bird food for sale from these packaged seeds,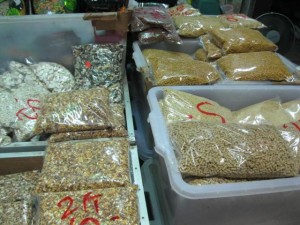 to worms,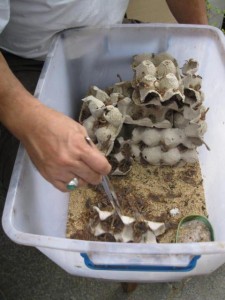 to scorpions,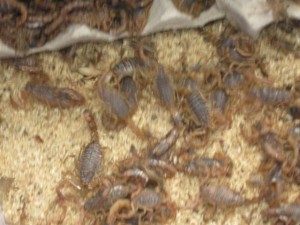 and grasshoppers and crickets kept in cages.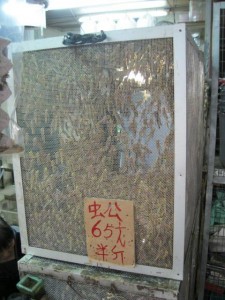 Store owners everywhere were tending their goods.
Whether you are a bird fancier or not a visit to the Bird Garden is fun and interesting. It is easy to reach by public transportation and is free. Combine it with the nearby flower market and you have a full morning of adventure.  And the people watching is great too!