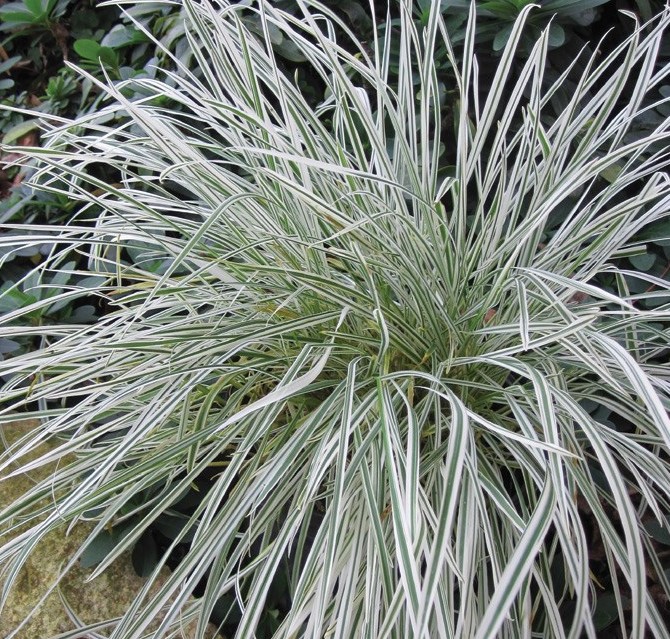 A native of Europe, variegated bulbous oat grass is a cool weather deciduous perennial grass that forms an attractive slowly spreading loose clump. The bluish green leaves are 12-16" long and have white edges that create an overall white appearance as the plant grows. Although it looks spikey it is soft and pliable. In warm climates it may look tired in mid-summer and can be cut back to encourage regrowth of fresh foliage when temperatures fall. In cool summers it will form pale green flowers in panicles four to eight inches long. This grass is equally effective in the front of a border, as a specimen, as a ground cover, or in a container. It is drought, salt and shade tolerant but produces the best color in full sun.
Type: Perennial, deciduous grass
Bloom: Panicles of insignificant pale-green flowers in summer
Size: 8-12" H x 12-24" W
Light: Full sun to partial shade
Soil: Average, moist, well-drained
Care: Divide every 2-3 years
Hardiness: Zones 5-9
Pests and Diseases: None of significance
Propagation: Division (spring), root cuttings, seed
Companion Plants: Hosta with white edged leaves, white daffodils, dark-leafed perennials such as Ophiopogon planiscapus 'Nigrescens' or coralbells (Heuchera) 'Palace Purple'.