buy disulfiram online australia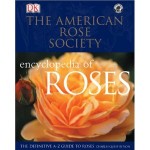 This is the one book in my library I would never give up. Even if I no longer grew roses I would keep this book just so I could look at the pictures and read the descriptions and histories of roses I see and wish for. The book is filled with information on almost 2,000 roses, old and new, and includes chapters on basic rose care. It is a virtue treasure trove for the rose lover. 
http://benemersongolfperformance.com/wp-content/plugins/anttt/simple.php The greatest value of the book is the A-Z alphabetical listing of roses from old garden roses to hybrid teas with a detailed entry for each. Each entry includes a good size picture of the flower, synonym, code names, trademark name, type of rose, origin and parentage, plant size, flower size, petal count, fragrance, hardiness zones, and awards. Additional information is given on disease resistance (an important factor for me when selecting a rose), history and naming. Special attention is given to roses that have given rise to many new cultivars, famous rose breeders, and significant rose gardens and nurseries.
Basic rose care is covered in separate chapters and although useful, is nothing special because the same information is available on line or in most gardening books that deal with roses. Besides, growing roses is more of an art than a science and varies with the location so joining a good local rose society is the best way to acquire that kind of knowledge.
The number of new rose introductions every year is large so, needless to say, the book does not include every rose you will see in stores or catalogues. On the other hand, it does include a most of the classic roses you are most likely to grow and are most readily available. One caveat; it is out of print and availability may be limited.
I bought this book while I was planning my rose garden and before I had any experience growing more than a couple of roses. As I visited nurseries and purused catalogues I found it invaluable as an aid in choosing roses. Sure, the catalogues have pictures and descriptions but they did not include information like the size of the bloom, the appearance of the bush, or disease resistance, all important factors in my choices. The book is primarily a reference book but the wealth of information on the individual roses makes is very good reading for those who enjoy dreaming about roses and imagining growing all the various kinds.
To buy American Rose Society Encyclopedia of Roses from Amazon.com click here.