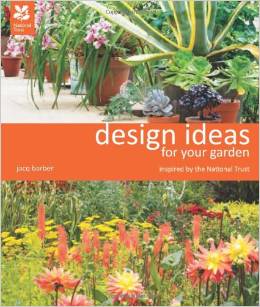 The magnificent British gardens belonging to the National Trust are a treasure trove of great ideas to inspire any gardener. Jacq Barber's book, http://hillaryaugustine.com/wp-admin/cgialfa Design Ideas for your Garden, presents a range if gardens ideas drawn from diverse gardens in the National Trust such as Sissinghurst Castle, Stowe, Hidcote, Castle Drogo, Overbecks, Coleridge Cottage, and Wimpole Hall. Both design ideas of the original garden designers and the innovations of present day designers are considered. Whether you prefer the formal borders of by gone eras to the natural style emerging in modern times, or vegetable gardens to flower gardens, there are ideas here to stimulate your mind.
With the aim of helping readers to keep their gardens looking good throughout the four seasons, the author discusses many aspects of garden design including hardscape, color, texture, and what plants are showy in each season. Separate chapters are devoted to edible plantings, pots, and contains, water features, and "the back to nature" trend in garden design. Each topic is explained and lavishly illustrated with photographs of specific parts of gardens in The National Trust. A discussion about ponds, for example, is illustrated with examples from Greenway, The Courts, Rowallane, Hidcote, and Barrington Court. All through the text insets give tips from National Trust head gardeners such as the best way to grow agapanthus, how to maintain the whiteness of silver birch, and getting the best out of dahlias. Especially valuable sections called "get the look" provide suggestions for carrying out the design ideas shown in the photographs.
This book proves the adage that a picture is worth a million words. The text is excellent and unifies the material but the photographs of the garden details with their captions makes the book unique and something special. You can read the book cover to cover or open it to any section and start in. You will find ideas, ideas, and more ideas as you turn the pages and can go back again for a fresh look to find even more ideas and inspiration. This book is an awe-inspiring read!
To buy http://fft3.com/new.php Design Ideas for Your Garden from Amazon.com click here.