http://coastroadrunners.com/product/0-5km-refresher-course?variation_id=1901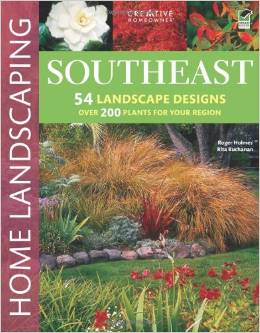 A country as large as the United States includes many different climate zones so a book dealing with a specific area has great potential for planning a garden. Heat combined with humidity can make gardening very challenging so familiarity with plants that can do well with both is necessary for success. buy prednisone with paypal Southeast Home Landscaping, by authors Roger Holmes and Rita Buchanan, offers a multitude of ideas for designing and creating beautiful gardens in the special growing conditions of the Southeast area.
A portfolio of designs is the heart of the work. It consists of designs created by landscape professionals who work in the Southeast and address common situations in the landscape such as entrances, decks, patios, shady porches, curb-sides, slopes and walls. Each presentation consists of a design and a variation that differs in regard to some aspect such as light, structure, or plant material (annuals vs perennials). Both the original design and the variation are accompanied by a site plan showing the positions of the plants and structures on a scaled grid and are illustrated with a perspective illustration showing what the designs will look like in a specified season several years after it is installed. Photographs of actual gardens in similar situations are also included.
The second part of the book is a guide to installation and includes detailed instructions and illustrations for all the techniques needed to install any of the designs shown. Topics include readying the site, laying out the design, choosing materials, building paths, fences, arbors and trellises, soil preparation, and buying, purchasing and caring for plants. The Design Portfolio is cross-referenced to the Guide to Installation to facilitate the work.
The final part of the book consist of plant profiles. All the plants featured in the Design Portfolio are described with special attention to the plants environmental needs such as soil, light, and moisture. Additional descriptive material is included to give information on flower and/or foliage color, bloom time and size. Although all the plants are said to be suitable for the Southeast inclusion of USDA hardiness zones would be helpful.
If you live in the Southeast and are interested in gardening, this is a great reference book. The Design Portfolio is an especially good read because of the many ideas it contains. The illustrations and photographs alone provide enough ideas and inspiration to justify the price of the book.
To buy Southeast Home Landscaping from Amazon.com click here.