http://cortex-m.com/2014/12/10/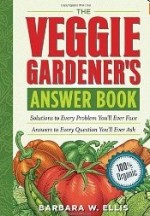 This nifty pocket-sized book of Barbara W. Ellis takes a novel approach to presenting gardening facts. Instead of describing the step by step procedures for vegetable gardening she presents the material in the form of questions and answers. The key to success with this approach is asking the right questions and Ellis does this well. She anticipates the questions we all want to ask and then organizes the questions with their answers by topic so that the reader can easily find just what they are looking for.
order ivermectin online The book is divided into two major sections. The first deals with the basics of vegetable gardening: planning and planting, soil and composting, routine care, and problems such as pests and disease. One question leads to another so if you want to know how crops help the garden, you will be led to other questions involving a simple crop-rotation plan, and the alternative for a tiny garden.
The second section makes up the bulk of the book and is devoted to questions concerning over 30 vegetable crops. In this section you can find out why broccoli forms tiny runty looking heads, the differences between pickling and slicing cucumbers, and the causes of rusty-looking patches on the bottom of lettuce plants. Numerous insets give additional information on interesting topics such as growing "Growing the Great Pumpkin', cooking the tendrils from vining peas for stir-fry, and a strategy for sampling different tomato plants. Other inserts give suggestions for simple staking and trellising ideas, encouraging beneficial insects, and storing surplus harvests. A glossary, chart for estimating the number of plants needed for each vegetable, a list of resources and an index conclude the work.
The format of the book makes it easy and fun to use. You can find the information you are looking for quickly without having to wade through paragraphs and pages of verbage that doesn't interest you at the moment. The organization of the book complements the format and makes browsing especially enjoyable.
To buy The Veggie Gardener's Answer Book: Solutions to Every Problem You'll Ever Face; Answers to Every Question You'll Ever Ask from Amazon.com click here.