buy Gabapentin illegally
The Nassau Botanical Garden was established on July, 10, 1973 on 18 acres and features over 600 species of shrubs and trees. The site was originally a rock quarry that supplied stones for roadways and the building of fort Charlotte but is now a quiet garden with trails, terraces, a grotto, and an area for parties and weddings. The main entrance on Chippingham Road, was locked the day we visited but a back entrance behind the Humane Society, a little further down the same road, provided parking and easy access to the garden.
buy Lurasidone australia The main gate is attractive and provides and picturesque entrance into the garden.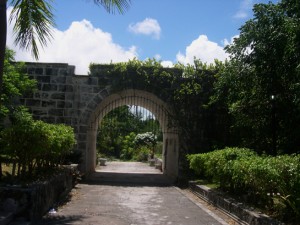 A fountain and sitting area greet you as you enter.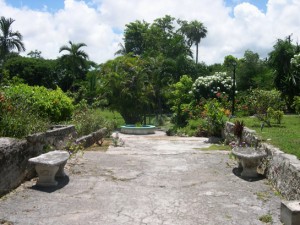 Stairs and a handicap ramp lead from the entrance gate into the garden.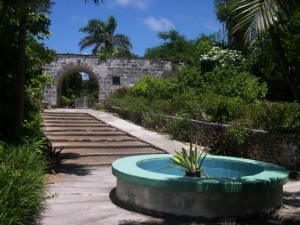 An obelisk given by Delta Airlines decorates a niche along the main walkway.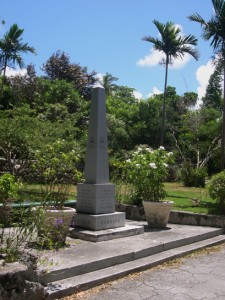 Lovely openings in the vegetation provide views to enjoy.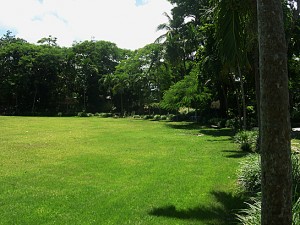 The sun is direct and hot but ample seating has been provided in shade areas.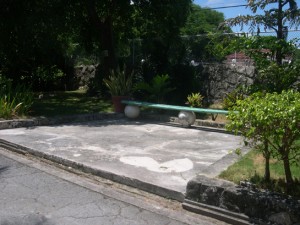 A stream passes through the garden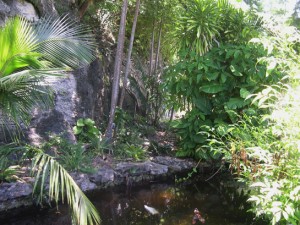 Plants cling to the rocky walls above the stream.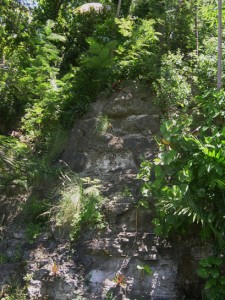 A massive  stone stairway, without a ramp, leads up into a lush part of the garden.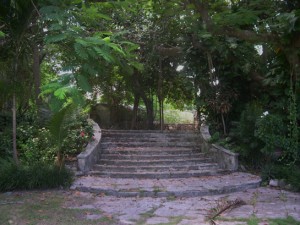 Numerous walkways lead through the dense undergrowth.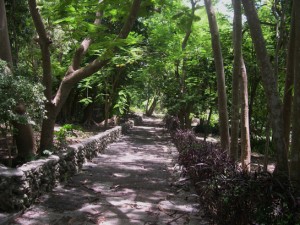 Attractive terraces have been built of the stone from the former quarry.
In the midst of the lush vegetation is a stone grotto.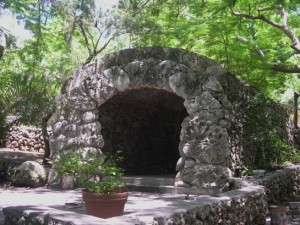 The spectacular ceiling of the grotto is made of solid conch shells.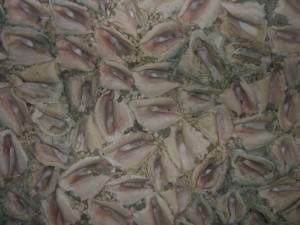 In 1992 the garden was expanded and renovated in commemoration of the friendship between China and the Bahamas to include a hillside garden.
Nearby, an open space provides space for private parties.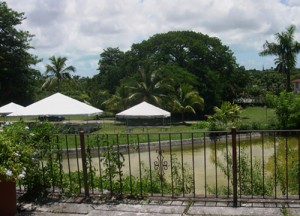 Near the back entrance, a huge silk cotton tree catches the eye.
Its size can best be appreciated when you include someone for scale.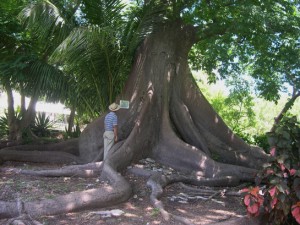 There are many other beautiful and interesting plants in the garden. Many of the trees are labeled but if the shrubs and herbaceous plants are labeled I could not find them. I especially liked these colorful companion plants beneath the silk tree.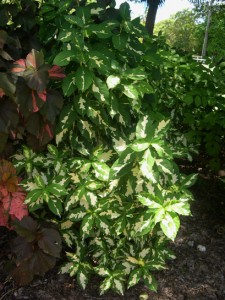 The Nassau Botanical Garden is well worth a visit but be prepared for broken walkways, empty fountains, and a "tired" look. Nassau itself has a "tired" look because the main tourism has shifted to Paradise Island a short distance away by bridge. If you enjoy a peaceful get away from the hustle and bustle of the tourist environment, this is a lovely place to visit.
If you enjoyed this look at the Nassau Botanical Garden you might enjoy two other gardens in the area, the The Retreat and the Versailles Garden on Paradise Island.