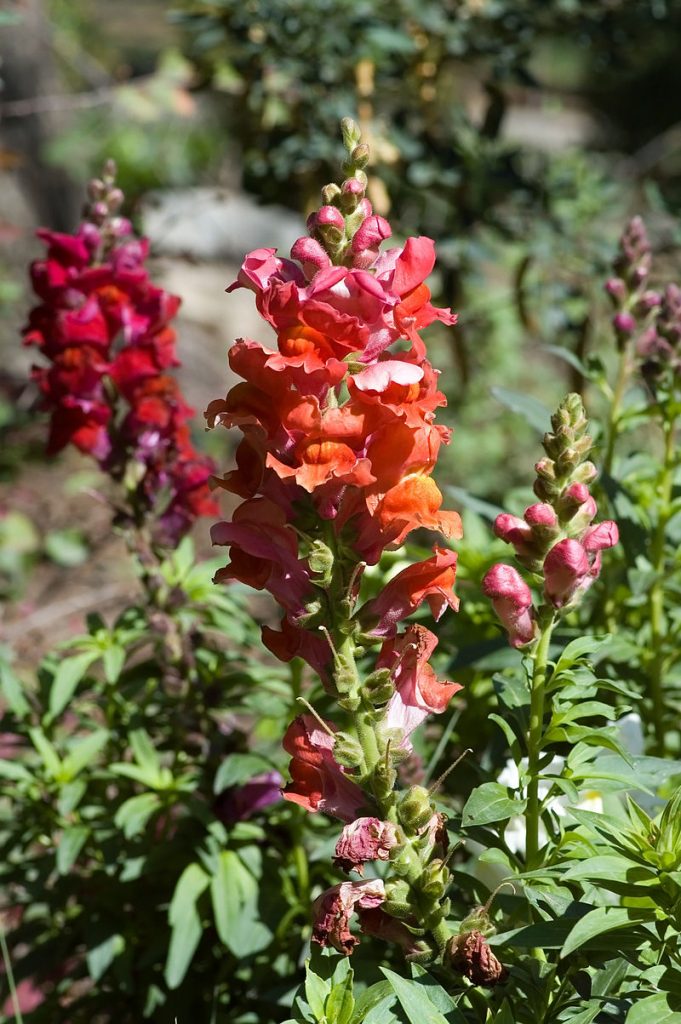 Snapdragons are one of the best plants for a plant zoo because they are as interesting as they are beautiful. To seize the interest of your kids or grandkids take a flower from the stalk and hold it so that the "lip" is at the bottom; then gently squeeze the sides between your fingers and watch the dragon snap. You will love the effect and so will the kids. But the spikes of flowers are also lovely in both the garden and the vase. The individual flowers are fragrant, tubular, two-lipped, and come in a variety of colors including white, pink, mauve, yellow, orange, red or bicolored. The leaves are lance-shaped and green or bronze purple.
Snapdragons are cool weather plants and grow well in northern areas where summers are cool but will not grow in the heat of Southern summers. They are best grown in fall and spring in such hot areas where they will be a welcome sight along with other cool weather plants like pansies, ornamental cabbages and kale. The trailing varieties are a bit more heat tolerant than the upright forms and look good in containers or the front of the border. Dwarf, medium, and tall varieties are available too.   
Type: Cool weather perennial usually grown as annual.
Size: Tall: 3-5'; Medium: 18-30"; Short: 6-18".
Bloom Color: White, pink, mauve, yellow, orange, red, and bicolor
Bloom Time: Cool weather
Light: Full sun to part shade.
Soil: Fertile, moist, well drained.
Hardiness: Zones 7-10