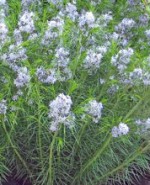 Arkansas Blue Star (Amsonia hubrichtii) has been named the Perennial Plant of the Year by the Perennial Plant Association, a trade organization established to promote the use and sale of herbaceous perennials. The outstanding characteristics of Arkansas Blue Star include its ability to grow in a large part of the country, its attractive blue flowers in spring, and outstanding golden-yellow color of the foliage in the fall. (For more information about this plant see Karen's Garden Tips Arkansas Bluestar Plant Profile).
The perennial plant of the year is chosen by the a committee of the Perennial Plant Association. Members of the association nominate perennials for consideration, the committee selects four perennials from those nominated, and the members cast their vote for one of the four selected plants. The attributes evaluated in the selection process are:
1. Suitability for a wide range of climate types
4. Multiple seasonal interest
Other plants of the year are:
2010 Baptisia australis (Blue Wild Indigo)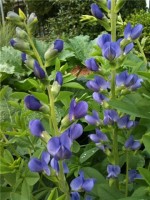 2009 Hakonechloa macra 'Aureola' (Japanese Forest Grass)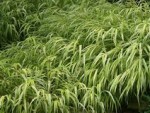 2008 Geranium 'Rozane'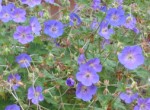 2007 Nepeta racemosa 'Walker's Low' (Catmint)

2006 Dianthus 'Feuerhexe' (Firewitch)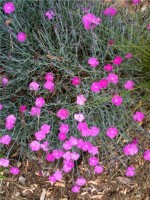 2005 Helleborus x hybridus (Lenten rose)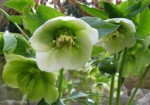 2004 Athyrium niponicum 'Pictum' (Japanese Painted Fern)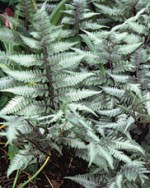 2003 Leucanthemum 'Becky' (Shasta daisy 'Becky')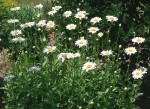 2002 Phlox 'David' (Garden Phlox 'David')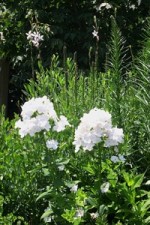 2001 Calamagrostis x acutiflora 'Karl Foerster' (Feather Reed Grass)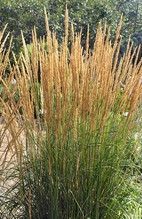 2000 Scabiosa columbaria 'Butterfly Blue' (Pincushion Flower)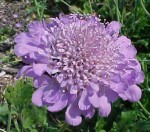 1999 Rudbeckia fulgida var. sullivantii 'Goldsturm' (Black Eyed Susan)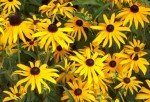 1998 Echinacea purpurea 'Magnus' (Purple Cone Flower)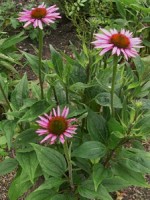 1997 Salvia 'Mainacht' (May Night) (Violet Sage)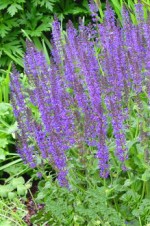 1996 Penstemon digitalis 'Husker Red' (Foxglove Penstemon)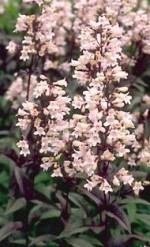 1995 Perovskia atriplicifolia (Russian Sage)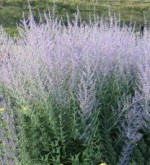 1994 Astilbe 'Sprite' (Star Astilbe)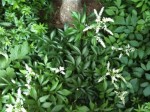 1993 Veronica 'Sunny Border Blue' (Speedwell)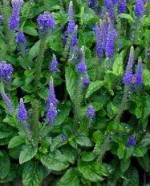 1992 Coreopsis verticillata 'Moonbeam' (Threadleaf Coreopsis)

1991 Heuchera micrantha 'Palace Purple' (Coral Bells)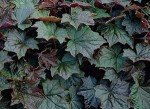 1990 Phlox stolonifera (Creeping Phlox)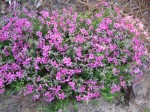 The Perennial Plant Association also sponsors an annual symposium that features field trips, seminars, workshops, and a trade show in order to promote the use of herbaceous perennials in the garden.
For more information on these and other perennials you might like to read Allan Armitage's fabulous book that gives all kinds of information on a vast number of perennials in an interesting and witty conversational style.  I take it with me to garden centers and consult it before buying any plant I have not grown before.  Especially valuable for propagating plants vegetatively or from seed and on the probable success of growing plants in different parts of the country.
Buy "Herbaceous Perennial Plants: A Treatise on Their Identification, Culture, and Garden Attributes" from Amazon.com.