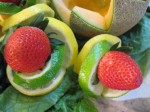 When company is coming over you may want to dress up a tray of hors d'oeuvres or appetizers. Sure, parsley will add some color and texture but how about something with more pizazz? Perhaps some flowers made out of fruit. Sounds time consuming and difficult but it doesn't have to be. This flower can be made in just minutes even by a total amateur.
Logan City This flower is made from a lemon, lime, and strawberry. You could use all lemons, all limes, and substitute grapes for the strawberry.

where to buy clomid for pct Materials and Equipment (for two flowers):
1 lemon
1 lime
2 strawberries
2 shish kebab skewers
1 sharp knife

Procedure:
Step 1 Cutting the lemon
Cut the lemon horizontally using about half such that:
-the first cut is all the way through (discard the end)
-the second cut is ¾ through
-the third cut is all the way through.
This give you a thick slice of lemon that is cut ¾ through.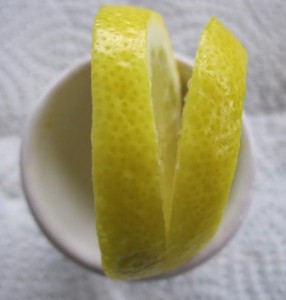 Step 2 Cutting the lime
Repeat the procedure on the lime
Step 3 Combining the lime and lemon slices
Place the lime slice inside the cut of the lemon slice and at a 90 degree angle to it so that you form a flower with four petals. (yes, you can put the lemon slice inside the lime of you prefer)
Step 4 Adding the center
Pierce the center of the two slices with the skewer and place the strawberry on top. The strawberry will hold the lemon and lime "petals" apart.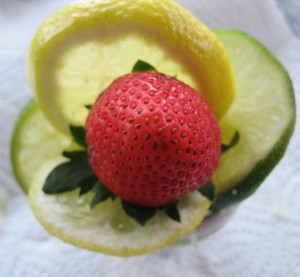 Step 5 Completion
Cut the skewer to the desired length and place the "flower" on the food tray.
You will probably still have half a lemon and half a lime left so repeat the procedure to create another flower. These flowers keep well so you can make them the day before your party.
Thanks to Carol Drye Catering of Eden, North Carolina for her creative idea.