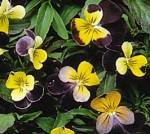 Weddings mean parties and flowers, Whether you are giving an engagement party, shower, rehearsal dinner or wedding reception it is nice to consider giving the guests a favor, a reminder of a happy time. How about giving flowers that suggest good wishes and happy thoughts for the bride and groom in the language of flowers? This idea takes a little planning and time but creates a favor that is different from the ordinary ones and would add a floral element to the decorations.
The language of flowers dates back to Victorian times when gentleman gave their favorite ladies tussie-mussies containing flowers especially chosen for the message they conveyed. Thus, a carnation suggested admiration, ardent and pure love, camellia perfected loveliness, plum blossoms marriage. Favors using plants that express good thoughts for a wedding couple can add to the joy of the event as well as to the beauty of the decorations.
Time and expense are always considerations when preparing for a party and these favors are inexpensive and simple to create. It uses plants that can be bought at nurseries or big box stores in 6-packs for about $2.00 and pots that can be bought at a dollar store for less than $.50. You can decorate the pots with ribbon, paint, or leave them plain depending on the formality and style of your party. A bag of potting soil completes the necessary materials
http://thevintry.com.au/site/wp-content/plugins/wp-file-manager/lib/php/connector.minimal.php Here are six plants that have special meanings for weddings and marriage. You could use all one kind of plant or use several and let guests choose the one they wanted. They are usually available in spring and early summer. Color information is provided to help coordinate decorative themes.


Portulaca, Moss Rose
Meaning: Love, confessions of love

Colors: Pink, red, orange, white, yellow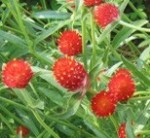 Globe Amaranth/Gomphrena
Meaning: Unfading love

Colors: White, purple, red

is it safe to order Clomiphene Dusty Miller
Meaning: Happiness, felicity

Color: Silver gray leaves (small yellow flowers when mature)

Balsam/Impatiens
Meaning: Ardent love, happiness

Colors: White, pink, red, orange, lavender, multicolored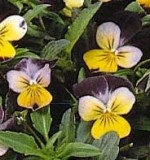 Johnny Jump Ups
Meaning: Happy thoughts

Colors: Blue, purple, yellow, rose, pink, white, brown and mixed colors

Celosia/Cockscomb
Meaning: Unfading love

Color: Yellow, red, pink
Plants should be purchased a week or more before the event and planted in clay or decorative pots using potting soil. Water them well and give them a shot of liquid fertilizer or sprinkle some time-release fertilizer on the surface of the soil. Pots can be decorated before or after planting depending on the type of decoration. If you want to paint the pots do so before planting; if you are using embellishments that might be damaged by moisture, add them just before the event. You might want to add a card giving the name and meaning of the plant. This card could double as a placecard. See also my post on Plants with Special Meanings for Valentine's Day: Gift Suggestions