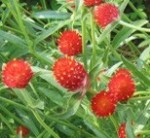 Globe Amaranth is a compact annual growing up to twenty four inches tall and belongs to the Amaranthaceae family that also includes spinach, celosia, and quinoa. It is native to Central America and parts of Brazil but is a popular ornamental in the US. Plants like full sun with moderately moist, well-drained soil and bloom from early summer to fall. The flowerheads are made up of colorful  bracts with a few tiny white to yellow flowers dispersed among them. The bracts are papery and may be white, pink, red, lavender or purple.  The flowerheads dry well on their own stems and are a big asset in dried arrangements.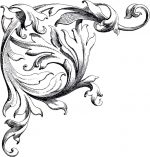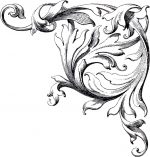 Meaning in the Language of Flowers: Unchangeable
Quotes:
Here still is the smile that no cloud can o'ercast,
And the heart, and the hand, all they own to the last.   Moore
For ever thine, whate'er this world betide,
In youth, in age, thine own, for ever thine.   A. A. Watts
The very thought of change I hate,
As much as of despair;
Nor ever covet to be great,
Unless it be for her.   Pernell
No change in love the seasons bring,
Love only knows perpetual spring,
_____Time, destroying far and wide,
Love from the soul can ne'er divide.
Love will the universe control
When dying seasons cease to roll.   Booth
Unalterably firm his love entire.   Milton