When Mother's Day comes around the gardening season is in full swing and gardening mothers are especially appreciative of gifts relating to gardening. Whether she is a casual gardener or a gardening fanatic there are gifts in all price ranges that are sure to please. For 2010 I have focused on gifts that are available online;  just click on the link and you can go to a site with more information.  This is not a definitive list, but may start you think about the kinds of things a gardening mom might like and help you explore some of the possibilities.

Let's start with the practical:
Gardening Gloves:


Anybody who gardens knows that they weed or dig in the soil and their hands are going to become dirt stained and their nails are going to become grimy and torn. A good pair of gloves is the answer.  Look for products that have breathable fabric and fit so that dexterity is maintained.  Also consider that they will get a lot of tough wear and should be durable as well as washable.  If Mom already has gloves, never fear, she will be grateful for an extra set.
Buy Gardening Gloves from Ama zon.com.
Wellington Boots: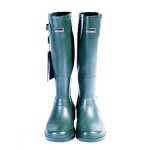 The classic English boot for the gardener is the Wellie; the green color is traditional but they come in many different colors. They do double duty in the rain and bad weather and can be used all year long.
Buy Wellington Boots from Amazon.com.
Hat: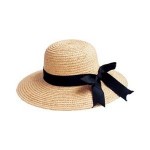 We all know that we should protect our skin and why not do it with style?   This wide brimmed hat is cool, comfortable, attractive and practical.   And during the winter months when it is not needed it can be rolled up for storage.   It's also good for golf or just strolling along the board walk at the beach.
Buy a Sun Hat from Amazon.com.

Every garden is enhanced with ornaments. They can be as large as a fountain or as small as plaque but I'll focus on some medium sized ones.
Gazing balls:


They come in an amazing array of colors so there bound to be one that fits in perfectly with the style and color scheme of any garden. There are even ones the glow after dark…but if that strikes your fancy make sure that the glow lasts a while as many are done before you can enjoy them. Look for durability; you don't want to have shattered glass all over your lawn or garden if it gets knocked off its stand. And speaking of stands, they have to be purchased separately.
Buy a Gazing ball from Amazon.com.