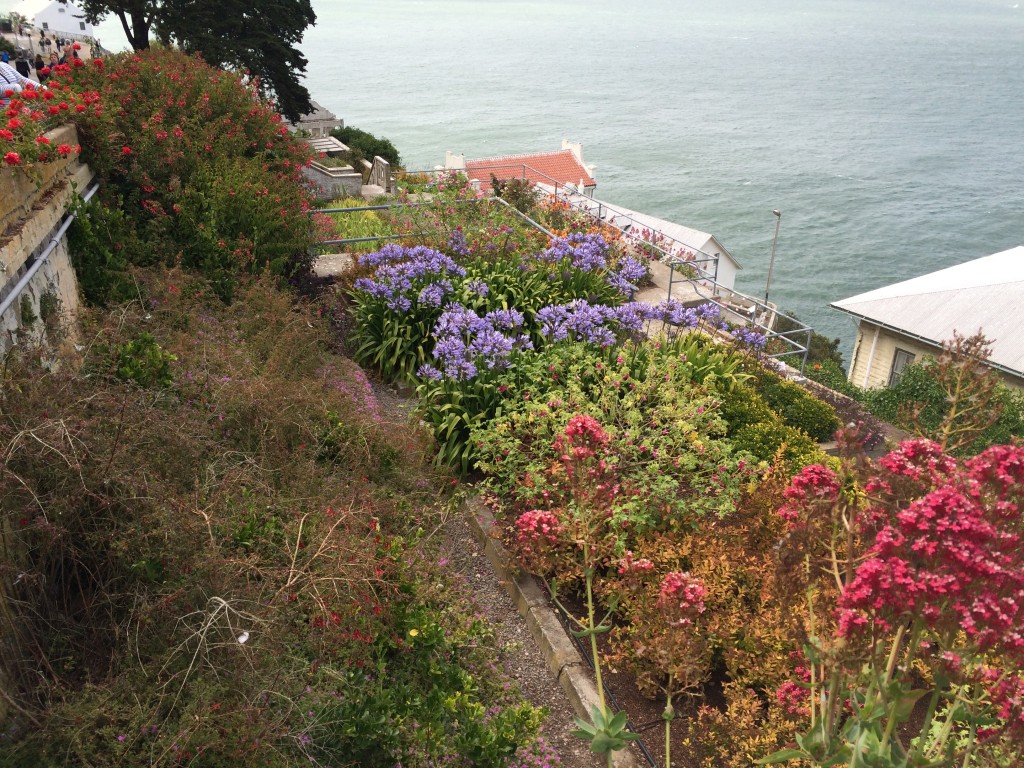 A garden is perhaps the last thing you think about when you hear the name "Alcatraz" but if you decide to make a visit there you will be pleasantly surprised. The island was first used as an army fortress in the mid 1800s but by 1861 was turned into a military prison. The site is wind swept, lacks a water supply, and has thin soil so gardening seems like an unlikely effort but some determined individuals living there persisted; soil was imported and Victorian-style gardens were planted in one area of the island by 1865. In the 1920s a beautification project was begin and prisoners planted trees, shrubs and seeds with the result that by 1933 when the federal Bureau of Prisons took over the island there was a rose garden, terraced gardens, and a greenhouse. Inmates became gardeners and together with workers living on the island more gardens were established.
Unfortunately, the gardens were abandoned when the federal prison closed in 1963 and the plants that could not survive without water and care disappeared while tougher ones spread, covering and harming much of the hardscape. In 2003, the Garden Conservancy, Golden Gate, National Parks Conservancy, and National Park Service collaborated to restore five gardens that include both historic plants and newly introduced plants that grow well in the harsh conditions of the island. In 2009 a rain catchment system was installed using the concrete cisterns that were used to recycle water from the federal prison showers. This system can capture 12,000 gallons of rainwater that can be used for the gardens.
Once you arrive at the island seek out the free pamphlet The Gardens of Alcatraz which contains a map of the island with the route you will follow as you climb up to the Warden's house and cellhouse.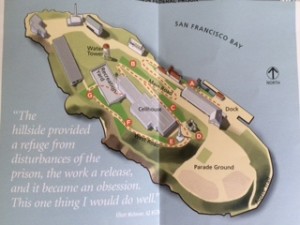 The walk up to the top is lined with plantings of all kinds.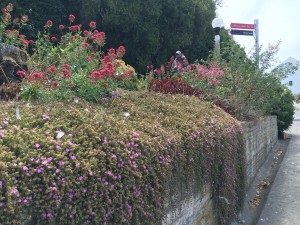 The twisted trunks of trees add ambiance to the adventure.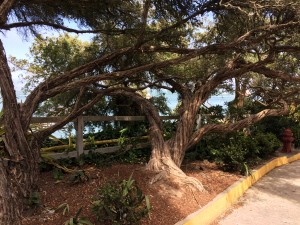 There are many different fushias,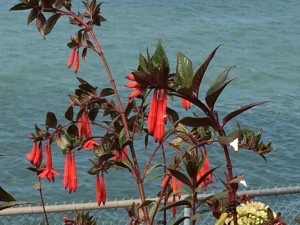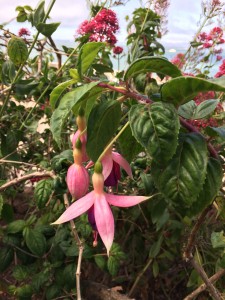 a multitude of different  different Pelargoniums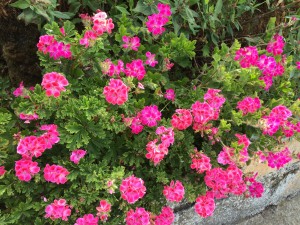 nasturtiums,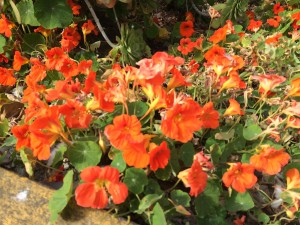 and Agapanthus.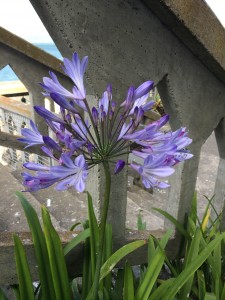 Hens and chickens grow below iceplants that spill over the wall.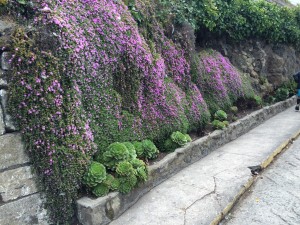 Valerian on the wall beneath ivy.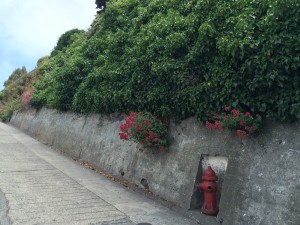 Even ferns find a niche along a shady wall.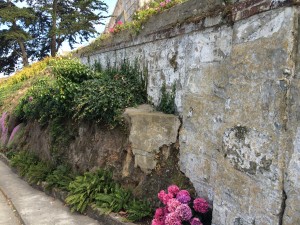 Every once in a while a gorgeous view comes into sight.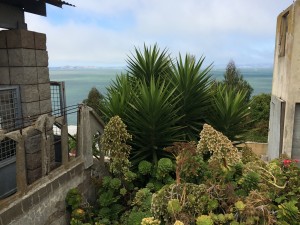 Terraced gardens are found on one side of the island.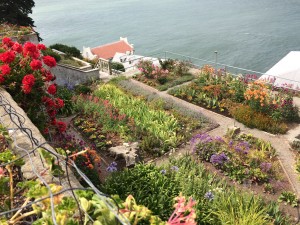 The gardens at Alcatraz are amazing and give insight to what people will do to make their lives better in difficult situations.   The island is open to visitors every day except Thanksgiving, Christmas and New Year's Day and is most beautiful from January to September and especially in spring. The entrance to the island is free but there is a charge for the ferry service provided by a private company under contract to the National Park Service. The ferry departs from Pier 33 beginning at 8:45 A.M. Docent led tours of the gardens are available on Friday and Sunday mornings at 9:45 A.M and begin at the dock.