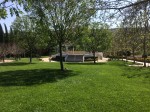 Gardens of the World is located n Thousands Oaks, California five minutes from the 101 ,off Thousand Oaks Boulevard across from the Civic Arts Plaza. It is privately owned and operated by the Hogan Family Foundation, Inc, and offers free admission, free parking, and a venue for the fund raising activities of local charitable organizations. The garden occupies 4.5 acres and features gardens representing England, France, Italy, and Japan, plus a California Mission Courtyard.
The garden is easy to miss as you drive along Thousand Oaks Boulevard although a sign marks the entrance.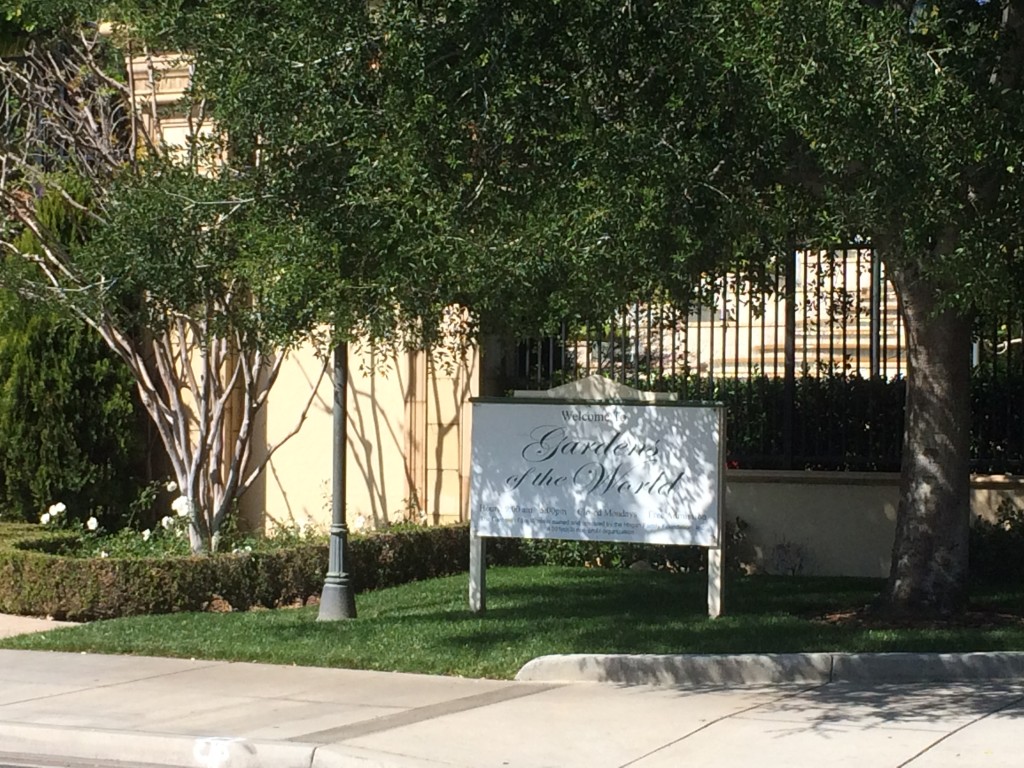 The Resource Center welcomes visitors as they drive to the parking lot.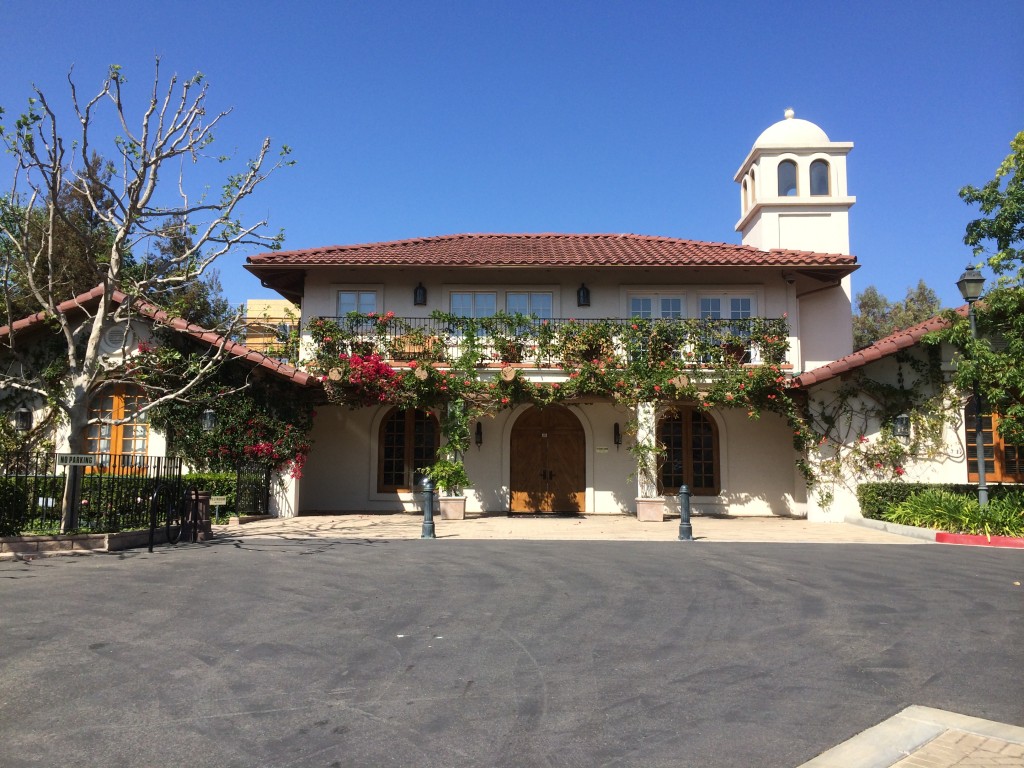 A map for a self guided tour is available in the Resource Center near the parking lot.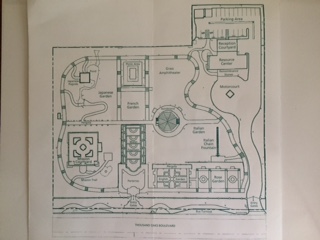 The bandstand with its vast lawn area greets visitors from the Resource Center. It is often the site of musical performances on Sunday afternoons.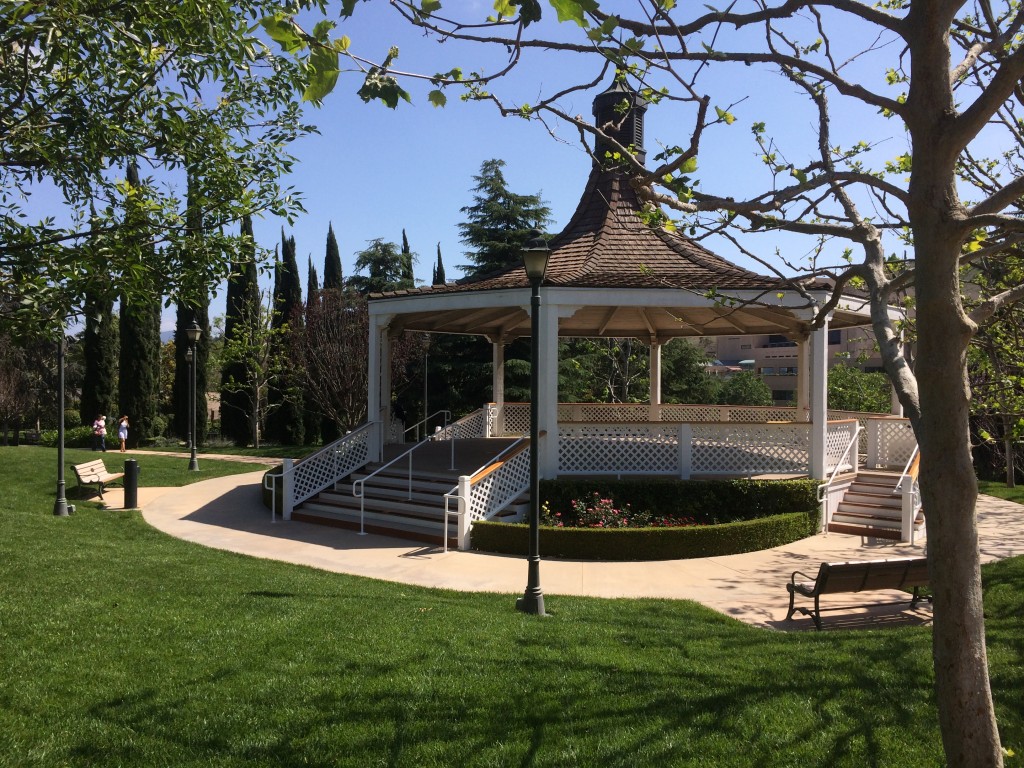 The English Garden has two parts one of which is a rose garden featuring over 350 rose bushes including bush, climbers, and tree roses.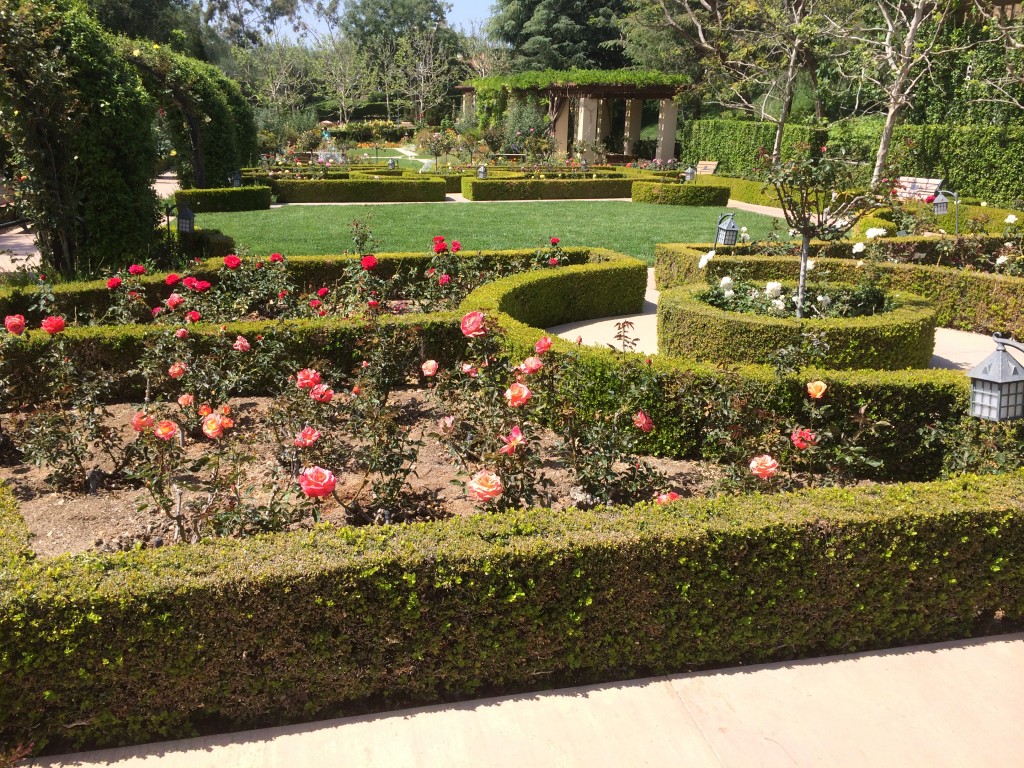 The second part of the English Garden features a pergola and rich plantings of herbaceous perennials.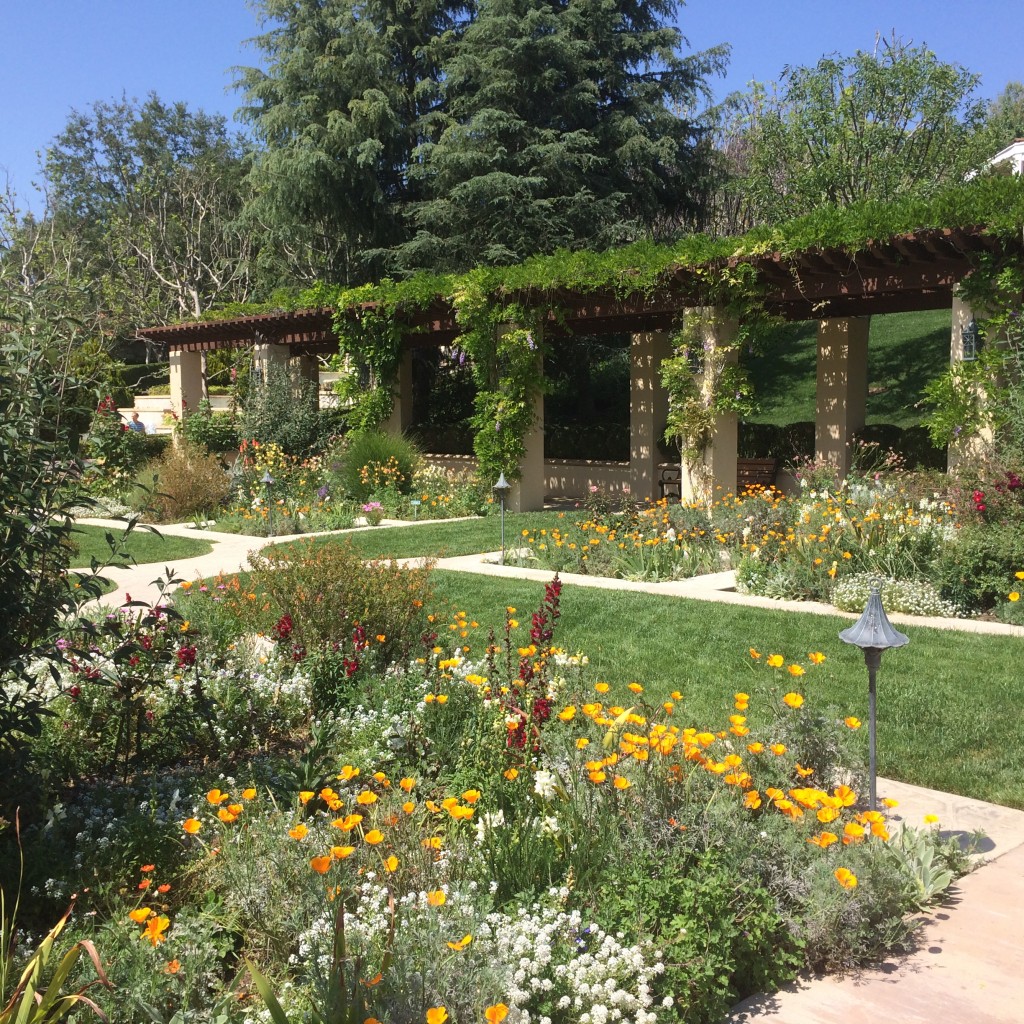 The French Garden features clipped parterres of boxwood,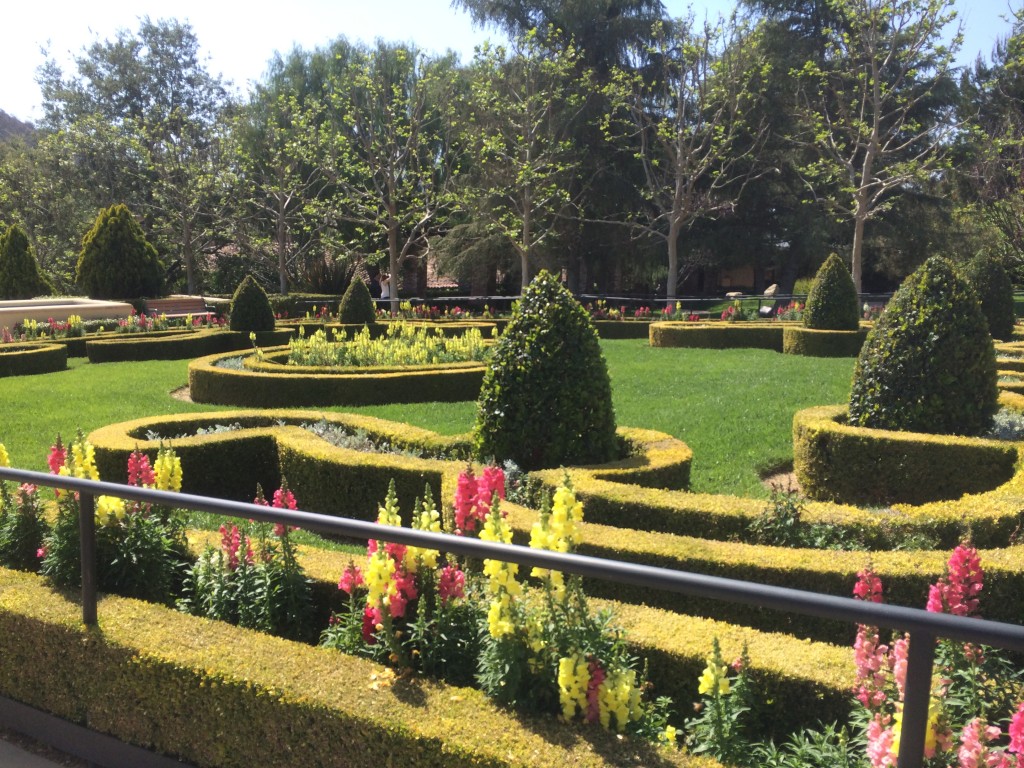 And a magnificent fountain with parterres in the shape of a butterfly.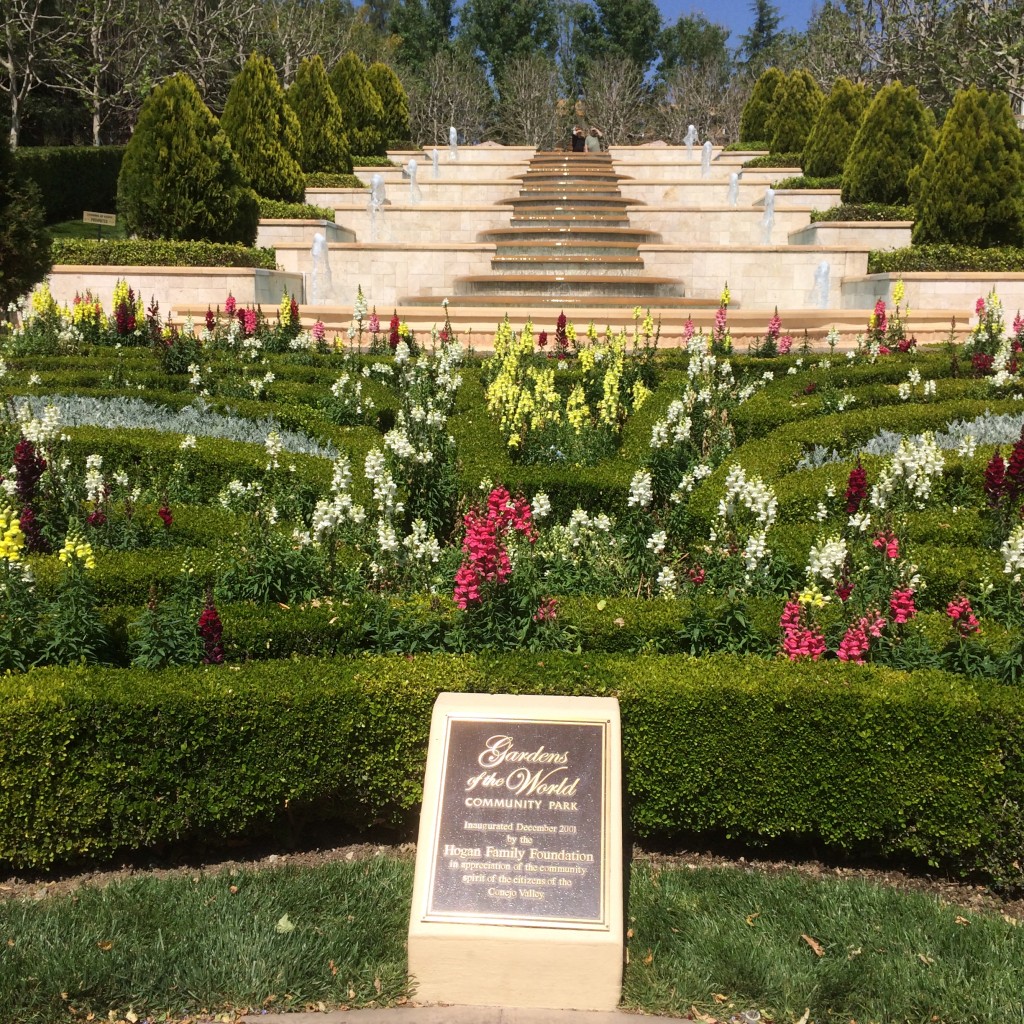 The Italian Garden has few flowers but is beautified by tall cypress trees and a chain fountain.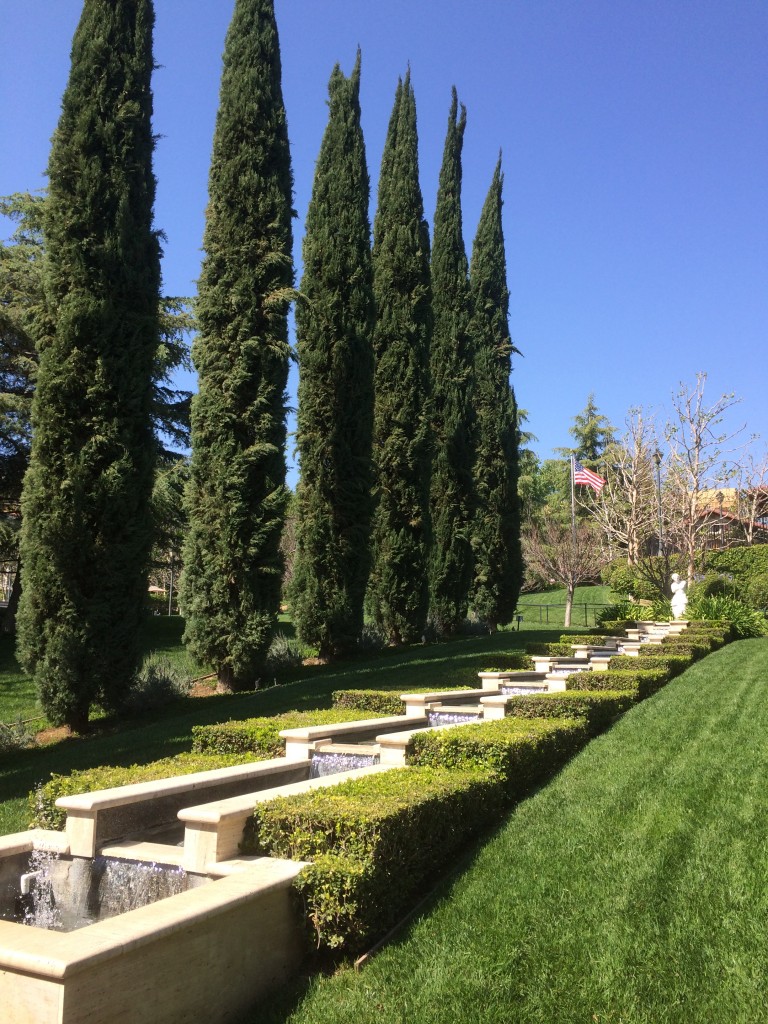 The Japanese Garden is centered AROUND a pagoda overlooking a koi pond.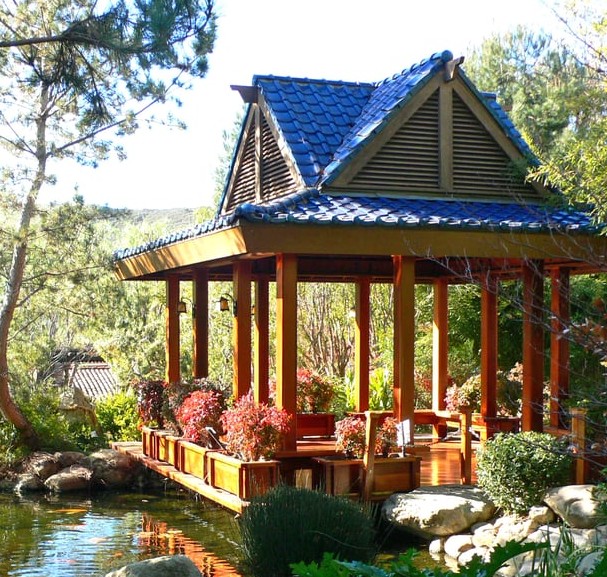 Koi are abundant in the pond.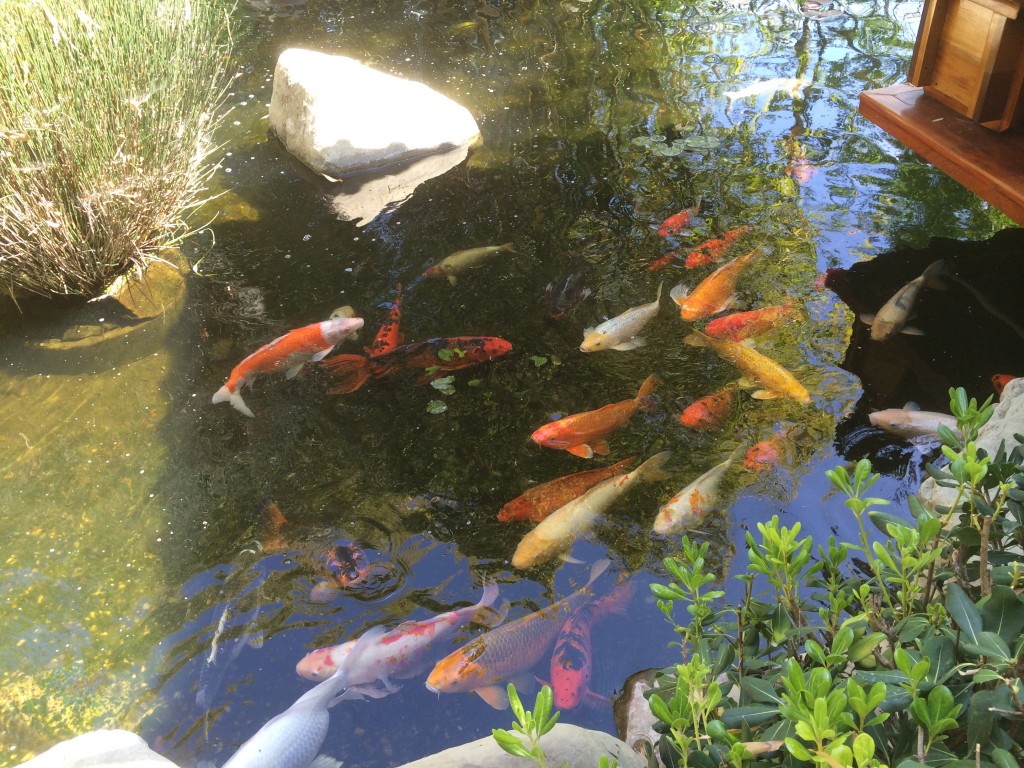 The water basin to the right of the entry is low to the ground so guests all have to bend in a humbling position to purify themselves no matter what their social position.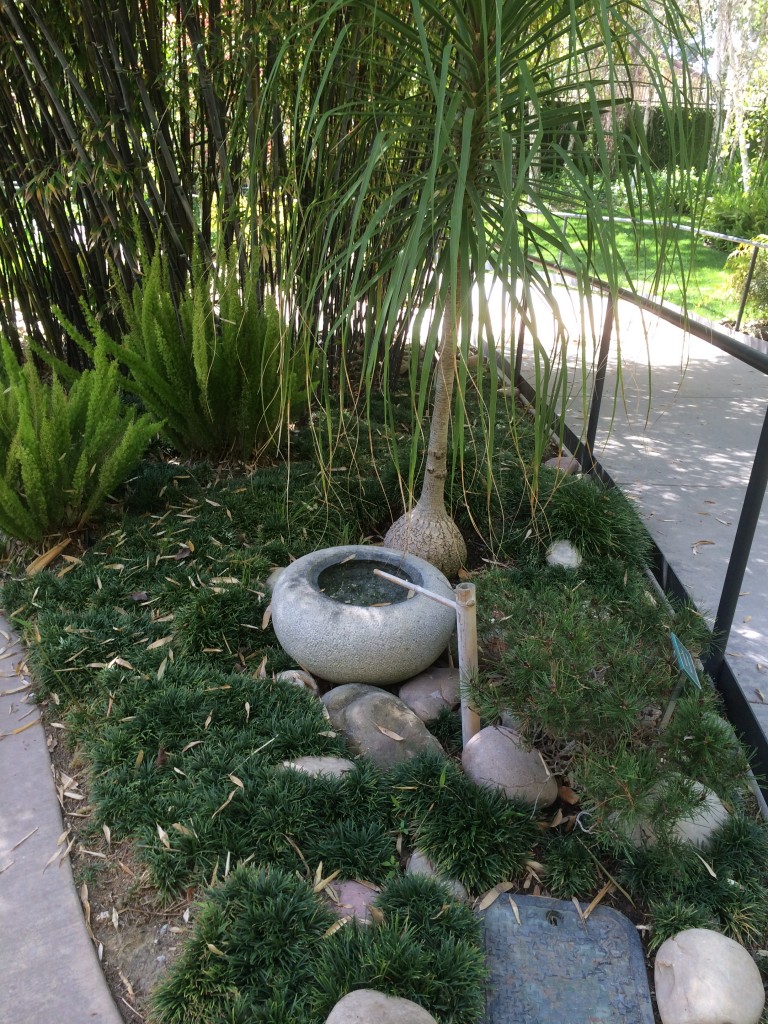 A large flat stone at the entrance of pagoda is for sandals taken off before entering the pagoda.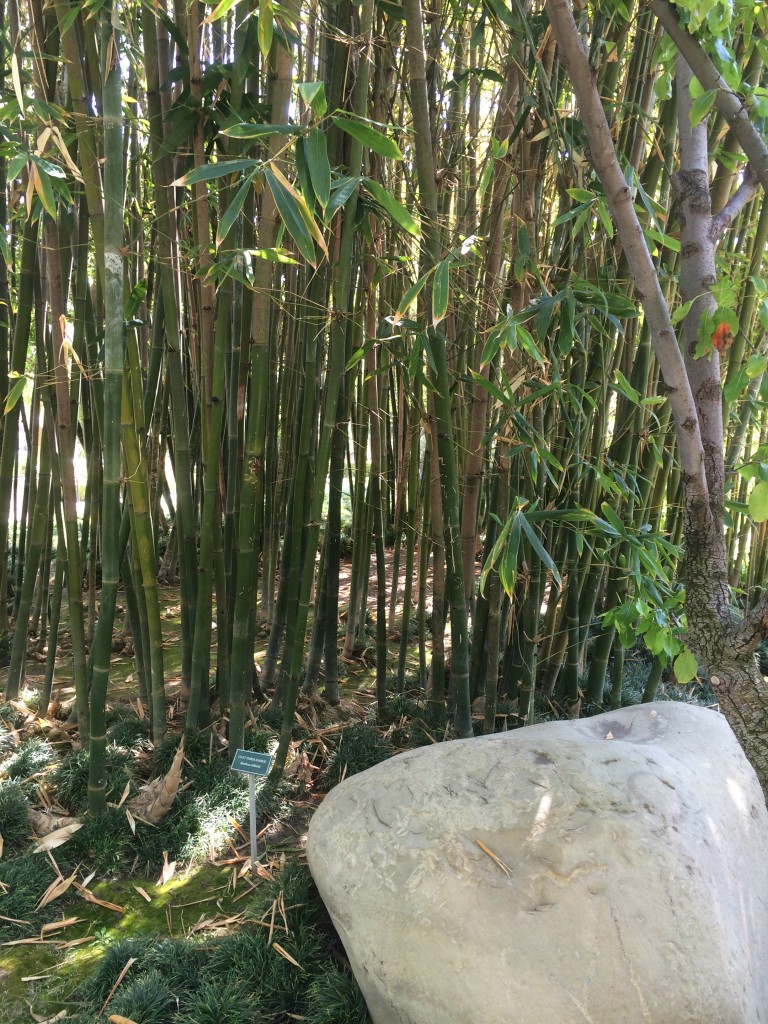 The Mission courtyard introduces the visitor to the early history of California.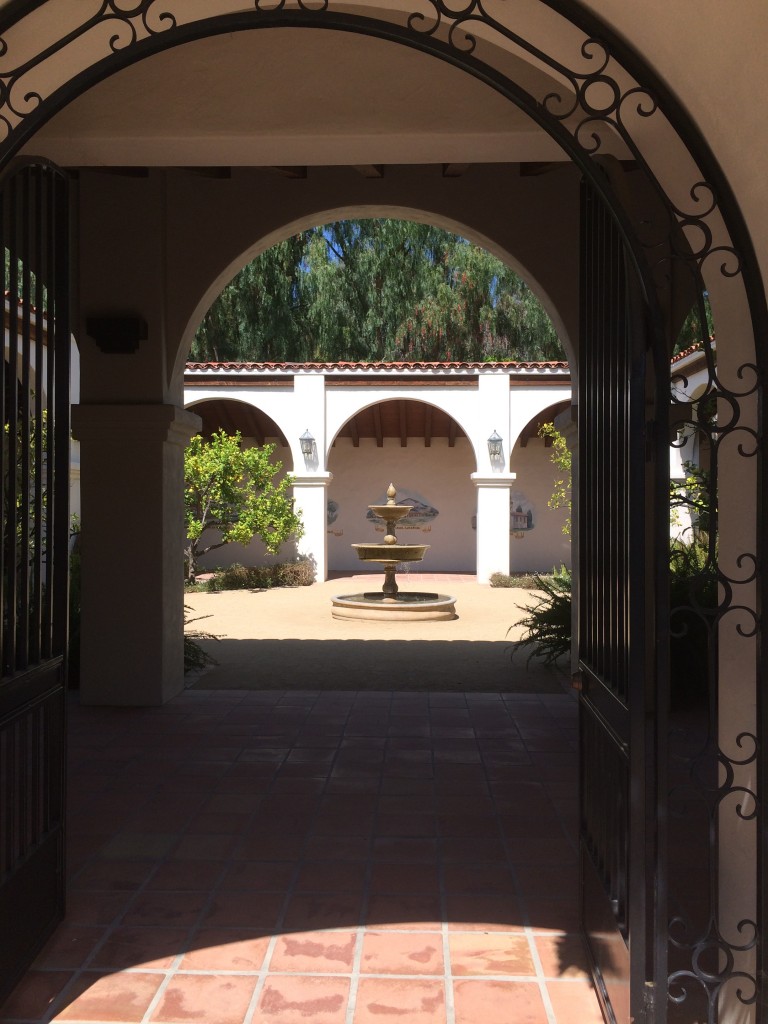 The missions were built starting in 1789 and were placed so that they are one days walk apart up the coast from San Diego to San Francisco.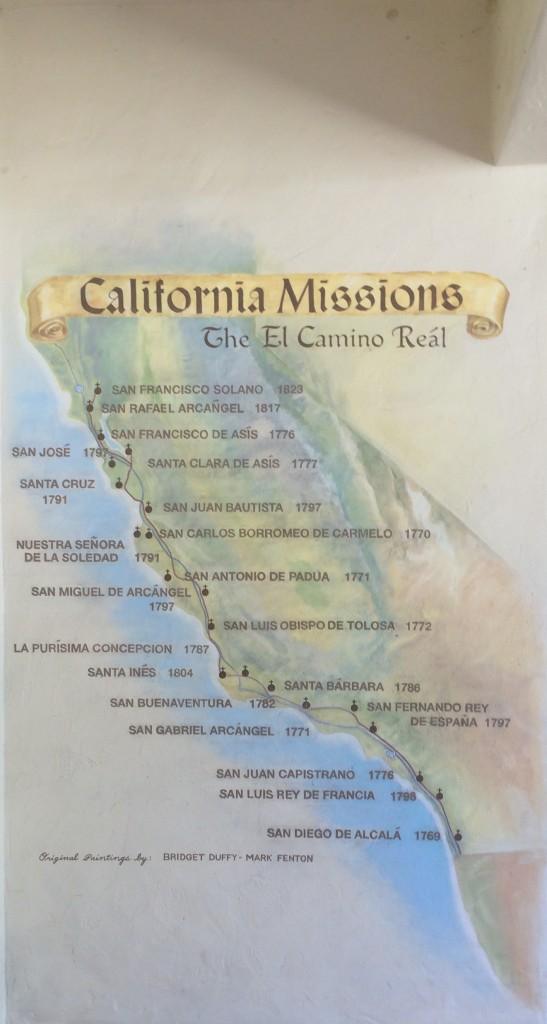 Pictures of the missions were painted on the walls of the Garden's Mission Courtyard by two local artists.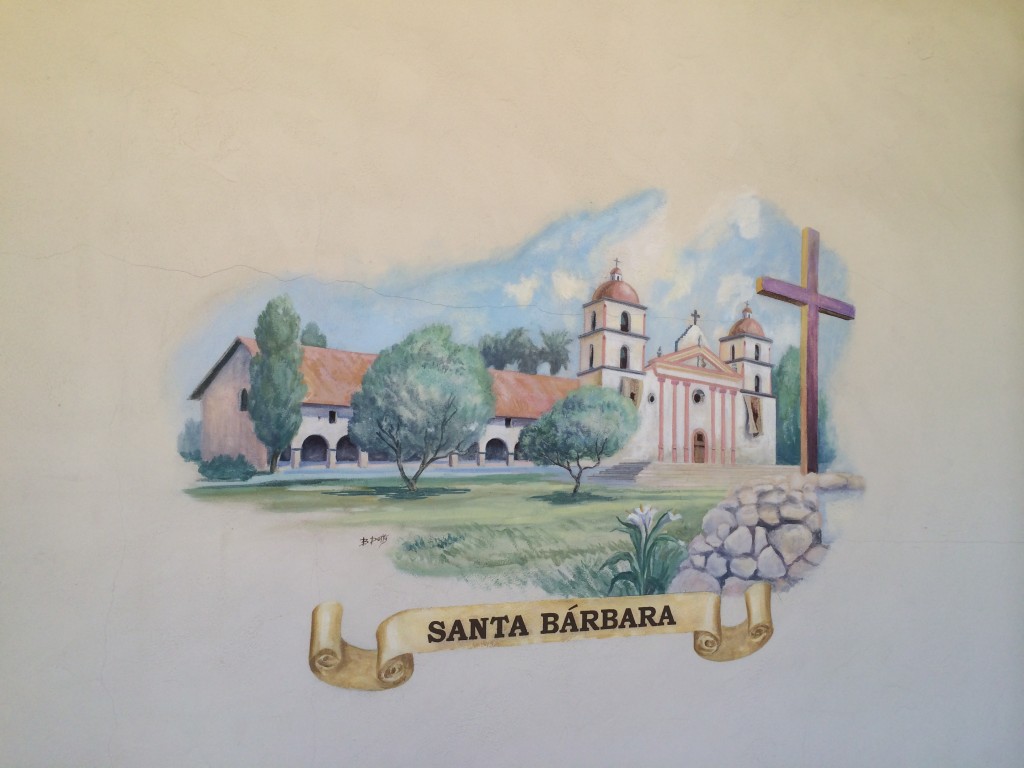 The garden is open Tuesday through Sunday, 9:00 a.m. to 5:00 p.m. Closed Mondays, most national holiday and during inclement weather. Both self –guided and docent led tours are available. Although food and drinks are not allowed in most of the garden there is a picnic area with tables. Rest rooms are located in the Resource Center near the parking lot.