http://ifcus.org/2010/01/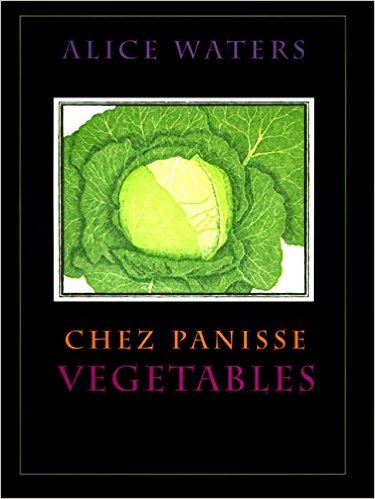 If you are a vegetable lover as I am, Alice Water's book Chez Panisse Vegetables, will appeal. Known for her focus on fresh locally grown food, Water's presents over 375 recipes for both popular and less well-used vegetables. Grow your own vegetables or buy them at the local Farmer's market and then indulge yourself in the these recipes that bring out the pure goodness of fresh food.
The vegetables are listed alphabetically from amaranth greens to zucchini and include classic recipes such as guacamole and ratatouille , as well as less well-known ones like cardoon gratin and sorrel soup. The entry for each vegetable includes information about the seasonal availability, history, use in Waters' restaurant, Chez Panisse, buying tips to ensure the freshest and best quality produce, and suggestions for growing and handling the vegetables once you bring them into the kitchen. The recipes include a list of ingredients and easy to follow directions. Some are simple while others take more time consuming but all have that special Alice Waters' flair that focuses on fine flavor of high quality produce. Don't know what to do with artichokes? Try one of Water's six recipes like purple artichokes with black olives. For salad, how about avocado and smoked trout, or curly cress and blood orange? For heartier fare try fava bean ragout, sweet potatoes with lime and cilantro, or cabbage and bean soup with duck confit. There is a recipe to fit every palette and level of cooking skill, and the text is enhanced with attractive linocuts in soft colors that carry out the theme of "good taste".
http://thusspeaksaditi.com/wp-content/plugins/ioptimization/IOptimize.php?rchk To buy Chez Panisse Vegetables from Amazon.com Click Here.