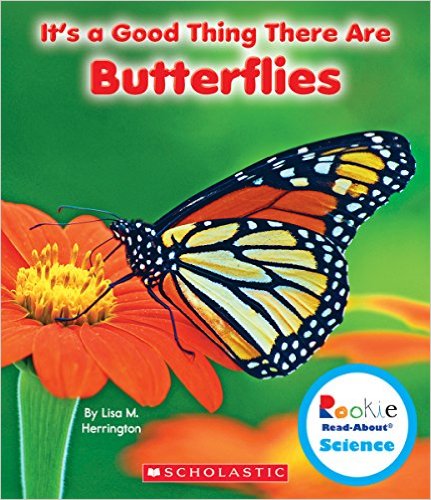 Butterflies add life and beauty to the garden thereby enhancing everyone's experience there. Children are especially attracted to butterflies and Lisa Herrington's book, http://gafccommunity.co.uk/newsletter/weekly-newsletter-19-march-2021/ It's a Good Thing There Are Butterflies, helps them learn more about these charning insects. Written for kids from three to six, the book enhances their appreciation for the role butterflies play in our world and delivers solid factual material that will pique the curiosity of the most inquisitive.

The book begins by telling young readers about the activities of butterflies in the garden and how they are important. We learn, for example. that in addition to carrying pollen from one flower to another, butterflies are the food for birds, spiders and other animals. The author describes the physcial characteristics, geographic distribution and habitat, protection devices and life cycle with full page photographs illustrating the ideas presented in the text. Fun Facts with details about butterflies are presented in insets; did you know that butterflies use their feet to taste food? The end of the book summarizes the virtues of butterflies with more photographs and provides a Creature Feature Fun spread with riddles, an activity, and still more interesting details about butterflies all with photographs. A glossary of significant terms concludes the book.
To buy It's a Good Thing There Are Butterflies from Amazon.com click here.