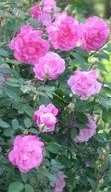 Picking the "best" roses is an objective process and in this case, the ratings of the American Roses Society have been used. Every year the American Rose Society enlists the help of people all over the country to evaluate the roses they grow. Each rose cultivar is evaluated on a number of characteristics including garden performance which considers such factors as vigor and growth habit, number of blooms, how quickly the plant repeats, the beauty and lasting quality of the blooms in the garden, fragrance, resistance to mildew, blackspot and rust, winter hardiness, and quality of the foliage. The results of this survey are published in an issue of American Rose and ratings are published in the ARS Handbook for Selecting Roses.
Using the results of the survey, the following five medium pink old garden roses have been chosen for their outstanding garden performance.
buy apo prednisone Mrs. B. R. Cant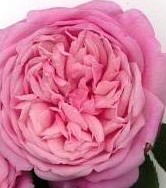 The cupped flowers are borne on long stems singly or in small clusters and come in generous flushes throughout the growing season beginning in late spring and ending with the first frost. They have silvery pink petals with darker petal backs and occasionally have a quartered center. The vigorous bushes are prickly and have medium sized dark green leaves. Disease resistance is good but plants do not like heavy pruning. They tolerate some drought, poor soil, and heat but grow best with better conditions and often produce the best flowers in the cool temperatures of fall. Easy to propagate from cuttings.
Type: Tea
Origin: Cant, Britain, 1901
Parentage: Uncertain
Flower Size: 3"
Petal Count: Double (17-25)
Scent: Medium; tealike
Flowering: Almost continuous
Plant Size:6- 9' H x 4-9' W
Hardiness: Zones 6-9 (with protection in colder climates)
ARS Rating: 8.9
Lusambo 'Crested Moss Rose'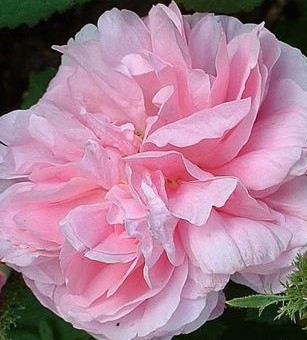 A sport of 'Centifolia', this moss rose differs from its parent in having a dense, leafy, bright green growth on the edges of its sepals. The growth is especially noticeable on the buds and resembles the three cornered hat that Napoleon wore hence the alternative name 'Chapeau de Napoleon'. The flowers have numerous medium pink petals and are carried singly or in clusters of up to seven on arching canes. The stems have lots of prickles and the leaves are coarse and droop. Pegging encourages lateral stem growth and increases flowering.
Type: Centifolia/Moss
Origin: Switzerland, 1827
Parentage: Sport of Centifolia Muscosa 'Communis'
Flower Size: 2-4"
Petal Count: Very full (41+)
Scent: Strong and sweet
Flowering: Once for several weeks
Plant Size: 4-5' H x 4' W
Hardiness: Zones 4-9
ARS Rating: 8.6
'Ispahan'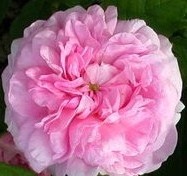 With fragrant mid-pink flowers this Damask rose is one of the favorite old garden roses of many distinguished rose growers. Clusters of up to fifteen large double roses are produced over a six week bloom period in spring or early summer and are good for arrangements. The petals in the center of the flowers in the center of the flower arranged around a button are a slightly darker pink than the others petals. The plants are semi-evergreen, vigorous, disease resistant, and tolerates some shade and poor spoil. The origins of the rose are obscure but it was probably bred before 1812 in Persia. It was introduced to England by Norah Lindsay and is named after the Iranian city, Isfahan.
Type: Damask
Origin: c 1812'Mrs BR
Parentage: Unknown
Flower Size: 2.5-3.5"
Petal Count: Double (17-25)
Scent: Strong and sweet
Flowering: Once in spring or summer but has long bloom time.
Plant Size: 4-8 ' H x 2-5' W
Hardiness: Zones 5-9
ARS Rating: 8.7
'Pink Pet' (aka 'Caldwell Pink')

Also known as the polyanth 'Cladwell Pink', 'Pink Pet' bears lilac pink flowers in large clusters. The upright bushes are compact and carry medium green glossy foliage with pointed tips. Due to its excellent disease resistance, good garden performance, and undemanding nature it was designated an Earthkind rose. It tolerates heat and humidity, and its dense growth habit makes it an excellent choice for a hedge.
Type: China
Origin: George Lill,y United Kingdom, 1928
Parentage: Unknown
Flower Size: 1.5"
Petal Count: Double (17-25)
Scent: None
Flowering: Flushes throughout the season
Plant Size: 3-4' H x 3-4' W
Hardiness: Zones 5-10
ARS Rating: 8.7
'Old Blush'


'Old Blush' is a memorable rose as it was the source of the gene for continuous bloom in modern roses. Grown in China for at least 1,000 years, it was brought to the West as 'Pareson's Pink China' in about 1750 where it was bred with Damasks and Gallicas to produce the Bourbons, Hybrid Perpetuals and ultimately all the modern roses. Its red buds open to pink flowers that darken as they mature. The flowers are borne in small clusters and are cupped to flat-shaped. The leaves are carried on slender stems with a moderate amount of prickles. They are crimson when new but turn light-green.
Type: China
Origin: China; Discovered by Parsons, Britain, c1750
Parentage: Unknown
Flower Size: 2.8"
Petal Count: Double
Scent: Medium; tealike
Flowering: Continuous
Plant Size: 3.3' H x 3.3' W
Hardiness: Zones 6-10
ARS Rating: 8.7