Picking the "best" roses is an objective process and in this case, the ratings of the American Roses Society have been used. Every year the American Rose Society enlists the help of people all over the country to evaluate the roses they grow. Each rose cultivar is evaluated on a number of characteristics including garden performance which considers such factors as vigor and growth habit, number of blooms, how quickly the plant repeats, the beauty and lasting quality of the blooms in the garden, fragrance, resistance to mildew, blackspot and rust, winter hardiness, and quality of the foliage. The results of this survey are published in an issue of American Rose and ratings are published in the ARS Handbook for Selecting Roses.
Using the results of the survey, the following five old garden China roses have been chosen for their outstanding garden performance.
'Louis Philippe'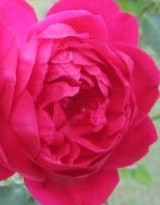 Named for the French king that ruled from 1830 to 1848 this rose is held in more regard than the king it's named for. It has bright crimson flowers with yellow stamens surrounded by a white ring formed by the base of the petals. Petals also have white streaks running up from the centers, like other China roses. The leaves are dark green and small. Plants can be kept small or allowed to form large bushes that are good for hedges because of an abundance of prickles.
Origin: Guerin, France
Parentage: Unknown
Flower Size: 2.4"
Petal Count: Double
Scent: Light and tealike
Flowering: Continuous
Plant Size: 2-6.5' H x 3-6' W
Hardiness: Zones 6-9
ARS: 8.9
'Cramoisi Superieur'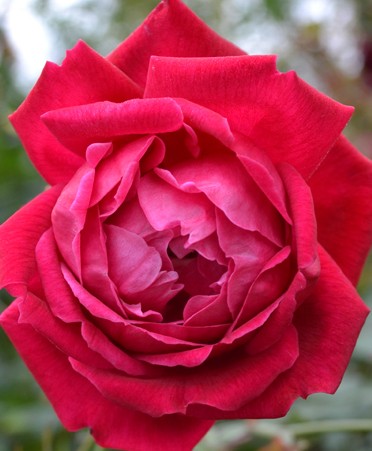 One of the first China roses bred in Europe, 'Cramoisi superieur' has cherry-red to crimson flowers that are cupped and borne singly or in loose clusters. The petals are paler at the tips, on their backs and in the center where white flecks appear. The bush is twiggy and the light green foliage is scant. The leaves are small shiny and sensitive to black spot but with little effect on flower production. The bush flowers in flushes all season and is rarely without blossoms. It is considered drought and heat tolerant. Flowers are good for the vase. A climbing form, sometimes known as 'Agrippina'has slightly larger flowers.
Origin: Uncertain; possibly Coquereau, France, 1832
Parentage: Unknown
Flower Size: 2"
Petal Count: Very double
Scent: Light and tea-like
Flowering: In flushes all season
Plant Size: 30"-6' H x 30"-4'
Hardiness: Zones 7-10
ARS Rating: 8.8
'Mutabilis


With a name that suggests its uniqueness, 'Mutabilis', meaning "changing", has flowers that start out light yellow and turn orange, pink and finally crimson. At any given time flowers of all colors may be seen on a single bush. The petals are arranged so that the flowers resemble butterflies to some. The flowers are borne in clusters beginning in the spring and continuing all summer until frost. The bushes are tall and may be grown as a climber. The reddish stems are prickly and carry leaves that are crimson before turning bronzy dark green. 'Mutabilis' has been designated as a Earth-Kind rose and needs very little water, fertilizer, spraying and care once established. Light pruning every year and thinning every three to four years is sufficient.
Origin: Italy, before 1900
Parentage: Uncertain
Flower Size: 2.4"
Petal Count: Single
Scent: Light
Flowering: Continuous
Plant Size: 6' H x 3-6' W
Hardiness: Zones 6-9
ARS: 8.8
'Old Blush'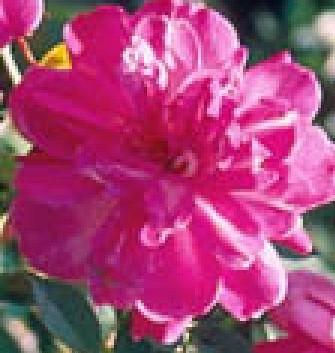 This old China rose is a memorable as it was the source of the gene for continuous bloom in modern roses. Grown in China for at least 1,000 years, it was brought to the West as 'Pareson's Pink China' in about 1750 where it was bred with Damasks and Gallicas to produce the Bourbons, Hybrid Perpetuals and ultimately all the modern roses. Its red buds open to pink flowers that darken as they mature. The flowers are borne in small clusters and are cupped to flat-shaped. The leaves are carried on slender stems with a moderate amount of prickles. They are crimson when new but turn light-green.
Origin: China; Discovered by Parsons, Britain, c 1750
Parentage: Unknown
Flower Size: 2.8"
Petal Count: Double
Scent: Medium; tealike
Flowering: Continuous
Plant Size: 3.3' H x 3.3' W
Hardiness: Zones 6-10
ARS Rating: 8.8
'Pink Pet'

Also known as the polyanth 'Cladwell Pink' 'Pink Pet' bears lilac pink flowers in large clusters. The upright bushes are compact and carry medium green glossy foliage with pointed tips. Due to its excellent disease resistance, good garden performance, and undemanding nature it was designated an Earthkind rose. It tolerates heat and humidity, and its dense growth habit makes it an excellent choice for a hedge.
Type: China
Origin: George Lilly United Kingdom, 1928
Parentage: Unknown
Flower Size: 1.5"
Petal Count: Double (17-25)
Scent: None
Flowering: Flushes throughout the season
Plant Size: 3-4' H x 3-4' W
Hardiness: Zones 5-10
ARS Rating: 8.7