The hybrid musks are a small group of roses that was mainly developed by the British rosairian, Rev. Joseph Pemberton, in the early 20th century. As a group, hybrid musks tend to be vigorous, disease resistant plants that are best grown without pruning . Plants are repeat or continuous bloomers and the flowers are usually fragrant and small but carried in large clusters. Colors range from yellow, apricot, and various shades of pink, to white. Some hybrid musks tolerate a bit of shade and all are hardy to zone 6. For people that don't like to prune roses and like the look of a graceful rose bush, hybrid musks offer a nice alternative to the more popular but severely pruned hybrid teas.
http://rickcoplin.com/tedx-start/ Here are five outstanding hybrid musks in a range of colors and sizes:
gabapentin 300 mg for dogs side effects 'Ballerina'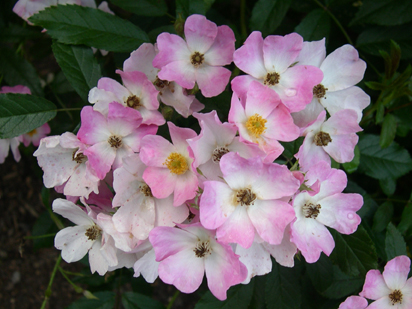 Notable for it weather tolerance and masses of apple-blossom like flowers produced all season long.
Color: Pink with white eye
Size of Flower: 2"
Fragrance: Light, musk
Number of Petals: 5
Shade Tolerance: Light to moderate
Size of Plant: 4-6' H x 5-6' W
ARS Rating: 8.6
'Buff Beauty'


Most widely grown hybrid musk with outstanding color that changes with the season and year. With its lax habit it is often grown as a climber in warm climates.
Color: Apricot
Size of Flower: 3.1
Number of Petals: 45-50
Fragrance: Strong, tea rose
Shade Tolerance: Light
Size of Plant:4-10' H x 4-8' W
ARS Rating: 8.2
'Prosperity'


Considered by some experts to be the best white hybrid musk.
Color: White
Size of Flower: 2.4
Number of Petals: 9-16
Fragrance: Medium, musky
Shade Tolerance:Light
Size of Plant: 3-10' H x 4-5'W
ARS Rating: 8.4
'Lavender Lassie'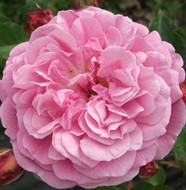 The lavender pink flowers have a wonderful fragrance and an old-fashioned shape. The plant tolerates poor soil and neglect.
Color: Lavender pink
Size of Flower:2.8"
Number of Petals: 17-25
Fragrance:Strong, sweet
Shade Tolerance:Light to moderate
Size of Plant: 5-12' H x 4' W
ARS Rating: 8.3
'Nur Mahal'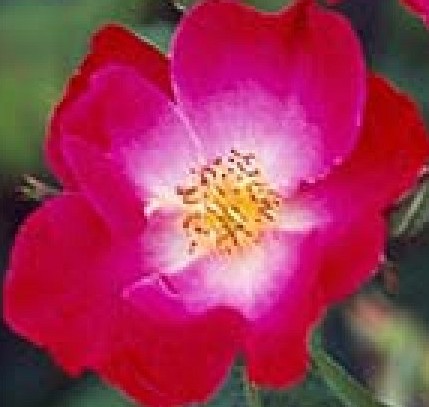 Although not well known, this variety features outstanding color and size and can be grown as a climber in hot climates for an eye-catching effect.
Color: Crimson red
Size of Flower: 2.8-3.25"
Number of Petals: 9-16
Fragrance:Light, musky
Shade Tolerance: Light
Size of Plant:5-10' H x 6' W
ARS Rating: 7.9