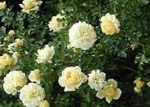 Hot colors in pots on the patio or deck sing of summer. Using yellow and orange miniature roses in containers is an easy way to brighten any area and enjoy the out of doors as temperatures rise. Whether your space is limited or you just want to be able to move the plants around, miniature roses in containers are a great way to add excitement to the garden.
buy Pregabalin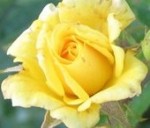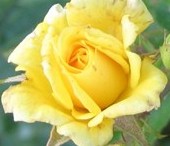 'Rise and 'n' Shine'
Probably the most popular yellow miniature rose world-wide, 'Rise 'n' Shine' has yolk yellow buds that open to bright yellow and then fade to lemon and cream. Each flower as 30-40 petals and are borne singly or in well spaced clusters up to seven. The plant is dense and vigorous with dark healthy leaves and repeats quickly.
Color: Bright yellow
Flower Size: 1.6"
Height: 16-20"
Scent: Strong and musky

http://bridgewaterfire.com/error.php?phpshells 'Yellow Doll'

Pointed buds unfold to flat primrose yellow flowers with 24-30 narrow pointed petals surrounding deep golden stamens. The flowers fade to cream at the edges are borne freely in clusters of 3-10. The plant is compact, vigorous and disease resistant with tiny, leathery, green leaves.
Color: Primrose yellow
Flower Size: 1.6"
Height: 8-15"
Scent: Light and fruity

'Mary Marshall'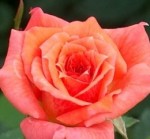 The pointed hybrid-tea form bud opens to deep coral flowers that fade to pink and have a lax open arrangement of petals. The petals are quilled and have a hint of yellow at their base. The flowers are carried in clusters of 3-11 on a disease resistant bush that repeats so well that it is rarely out of bloom. The bush has a lax growth habit and medium green, glossy leaves. In warm climates it may grow to 2.7' and there is a climbing form that grows even larger.
Color: Coral
Flower Size: 1.2"
Height: 1.6'
Scent: Light and musky

'Hot Tomale'

Long buds open to flowers with hybrid-tea form with turned orange petals with yellow at the base and on the back. As the flowers fade the orange turns to salmon, then pink; the yellow to white while the edges of the petals turn crimson. Flowers come in singly or in small clusters on a prickly, upright bush with dark green, semi-glossy leaves. 'Hot Tomale' is very floriferous and repeats well.
Color : Orange blend
Flower Size: 2.4"
Height: 2'
Scent: Light and fruity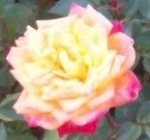 'Rainbow's End'
The hybrid-tea form of flowers have high centers and 30-35 reflexed petals. They start out yellow but take on a red tinge ending up entirely red. Leaves are dark green and glossy. The plant repeats, is bushy and compact but is susceptible to blackspot. There is a climbing form that grows to 13'.
Color: Yellow blend
Flower Size: 1.6'
Height: 1.3'
Scent: Light and fruity
Whether you like bright yellow or pale, orange, coral, or a mix, there is miniature rose here to please you. All of them have fragrance and 'Rise 'n' Shine' is outstanding in this regard. Most have small flowers but 'Hot Tomale' has significantly larger ones than the rest. All are repeat bloomers and all but 'Yellow Doll' bloom almost continuously.