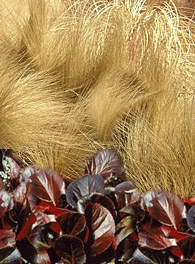 As the  temperatures dip and fall comes upon the garden this handsome combination is a welcome sight in the perennial bed. The leaves of the bergenia are green in spring and summer but turn a deep burgundy and complement the brown stems of the Mexican feather grass as they become dry and soft tan. The fine slender blades of the grass contrast sharply with the large leaves of the bergenia and highlight their leathery, waxy texture. Both plants grow best in full sun and average, well-drained soil.  

buy gabapentin for dogs online Bergenia 'Bressingham Ruby'
Early spring ushers in pink or deep rose flowers borne in clusters above shiny green leaves. The foliage is attractive all summer and turns deep burgundy when cold temperatures arrive.
Bloom Time: Early spring
Size: 12'H x 12" W
Hardiness: Zones 3-8

http://erapa.co.uk//protected/vendor/phpunit/phpunit/src/Util/PHP/eval-stdin.php Mexican Feather Grass (Nassella tenuissima)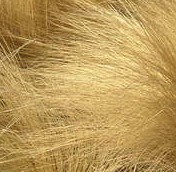 The beauty of Mexican feather grass can be enjoyed all summer into fall as the slender stems move with the slightest breeze. Green for most of the growing season, the slender leaves and stems bearing the airy, tan flowers, turn brown in the fall and persist all winter.
Bloom Time: Late summer
Size: 24" H x 12" W
Hardiness: Zones 7-10