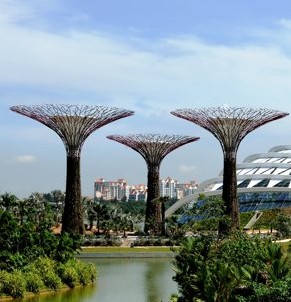 Singapore can be considered a garden city but it has two outstanding gardens and one of these is Gardens by the Bay. Located near the port area and accessible by MRT, bus, and taxi, the garden is a visual delight with a large variety of gardens, sculpture, and architectural features. It is part of the Singapore governments plan to transform Singapore from a "Garden City" to a "City in a Garden" and create a new vibrant downtown area reflecting the innovations, technology and aesthetic of the modern world. You can wander around the grounds and enjoy acres of plantings and many of the sights free; a hefty admission charge applies to the special features.
Gardens on the Bay is part of a complex in Marina Bay. One of the most outstanding features of the area is the Marina Bay Sands, a resort with a casino, hotel, and skypark and swimming pool on the roof.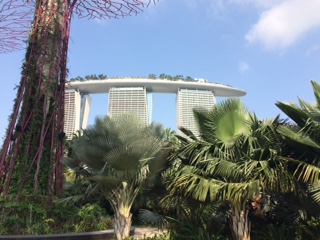 The garden itself covers 250 acres and includes streams and ponds as well as extensive plantings and buildings.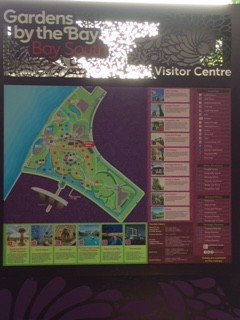 The Supertree Grove is an amazing area of huge tree-like structures 22 meters high, made of metal pipes, and supporting OCBC Skyway where you can view the whole complex.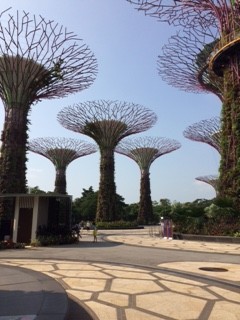 The trees are heavily planted with tropical plants.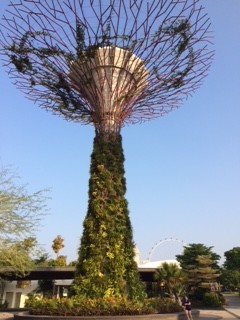 A  medley of beautifully integrated colors and textures are created.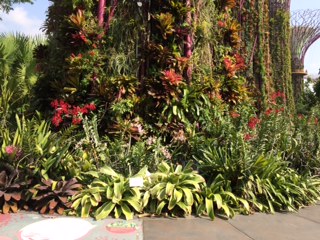 Two huge enclosed structures house special plant collection: The Flower Dome with its plants from the Mediterranean and subtropical regions and the Cloud Forest with its orchids, pitcher plants, and ferns from a tropical mountain habitat.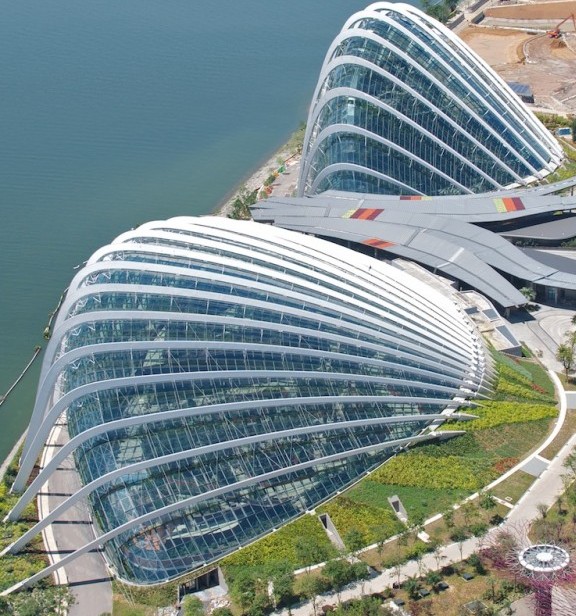 Theme gardens include:
Far East Organization Children's Garden where kids can enjoy water features and life sized experience with nature.
Heritage Garden featuring the role of plants in Singapore's history and culture.
World of Plants consisting of six gardens that explore the interrelationships between plants.
Sun Pavilion focusing on the desert environment
Planet which explores the intimate relationship between nature and humanity
Even if you don't visit the special gardens there is much to enjoy as you stroll along the walks.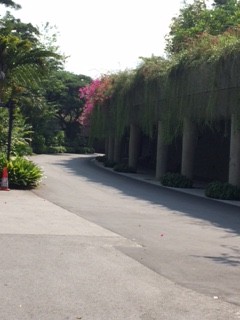 Artificial "caves" are created in a wall recalling the Taoist idea that the world's caves provide a link between the mortal realm and heaven.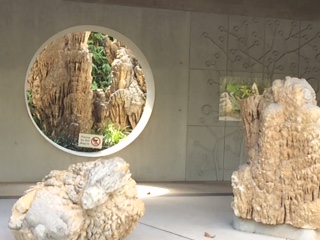 Rocks play an important part in the garden; here along a walkway.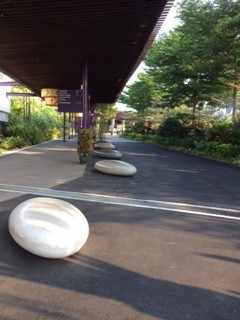 Elsewhere, among the plants.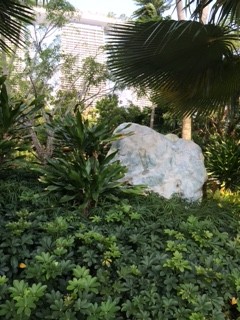 Petrified trees stand in an area of their own.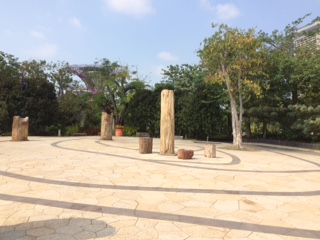 Unusual plants like the canon ball tree, abound.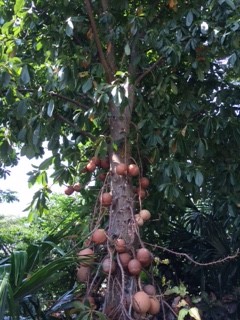 Look up into the trees and you may see some unusual ferns.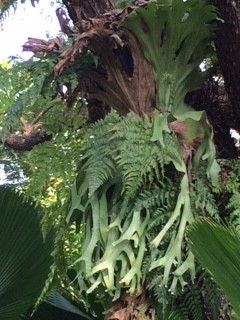 The delicacy of the spider lily's flowers can be enjoyed close to the pathway.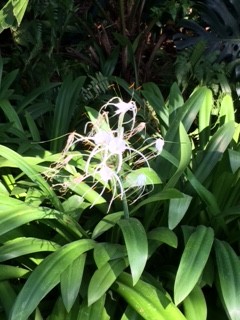 Sensitive placement of plants may emphasize contrast of texture.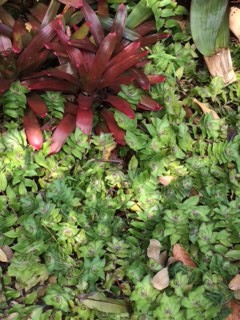 Other combinations create color echoes.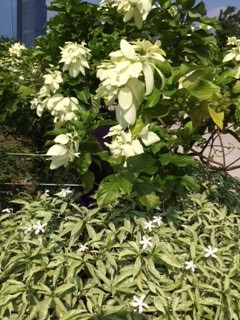 The sculpture adds to the ambiance and may be tradtional…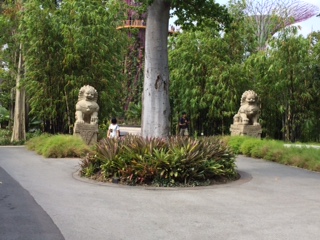 Or more unusual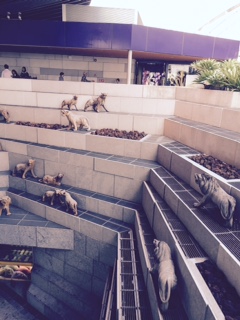 Giant ants climb over a tree trunk.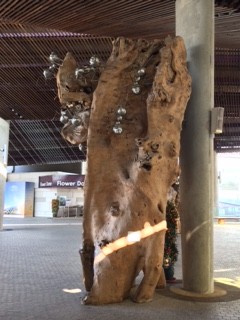 A sleeping boy floats like a heavenly body over a verdant earth to explore nature under human influence.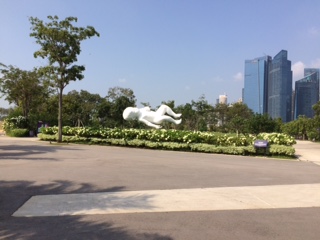 The garden is large and could take days to explore so give yourself plenty of time. Much of the garden can be enjoyed free on its own giving you plenty of time to decide what special features with admission charge that you might want to visit. If you enjoy gardens this is a "must see."