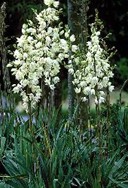 Native to hot dry areas of North, South and Central America, yuccas are tough perennial shrubs and trees that have adapted to a variety of conditions and some even grow well in the hot and humid South. The plants form striking rosettes of long thin sword-like leaves and tall, stout, leafless stalks of bell shaped flowers that are usually white. The plants are dramatic as focal points and lend an architectural element to the garden. The famous English plantwoman, Gertrude Jekyll, was especially fond of yuccas and used them with a variety of plants including with Stachys (Lamb's ear), roses, Kniphofia (red hot pokers), Acanthus (bear's breeches), Euphorbia characias wulfenni.
Here are four evergreen, shrub-sized yuccas that are relatively easy to find. They all like full sun and very well-drained soil, and are drought tolerant. They can be propagated by division, root cuttings, and seed. The species differ most significantly in regard to plant size, leaf size, bloom time and hardiness. Check the leave size closely if texture is important to your selection; thinner leaves will give the plant a finer texture than wider ones. There is some confusion in regard to common names as well as taxonomy so be open minded when choosing a specimen for your garden.
Adam's Needle (Yucca filamentosa)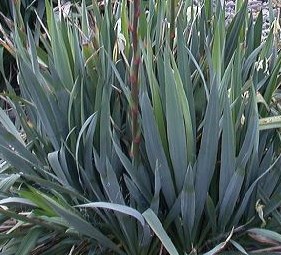 Native to eastern North America from southern New Jersey to Florida, Adam's needle grows on dry sites such as dunes, rocky bluffs, and roadsides,. The gray-green leaves are one inch wide, 18- 30" long, and bear spines on their tips and curling fibers on their margins. The two inch wide flowers are borne on stalks up to twelve feet tall and are sometimes flushed with reddish brown.
Size: 4-6' H x 2-3' W
Bloom Time: summer to late summer
Hardiness: Zones 4-10
Outstanding Selections:
'Bright Gold' (cream colored marginal variegation)
'Color Guard' (Broad yellow stripes all year; red stripes in the winter.
'Golden Sword' (Leaves edged with golden
'Variegata; (Leaves striped with cream)
Needle Palm (Yucca flaccida)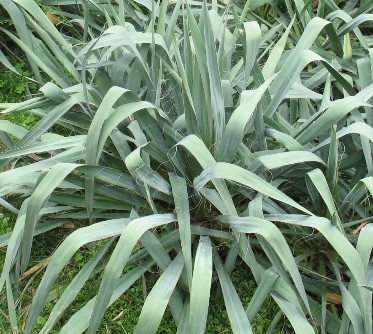 This native of eastern US from North Carolina to Alabama is found on dry rocky sites especially along the Appalachian Mountains. The specific name, flaccida, means weak or feeble and refers to the leaves which tend to fold downward. The leaves are one inch wide and thirty inches long, with straight marginal threads. The flowers are creamy white and borne in loose panicles on stalks up to six feet tall .
Size: 4-7" H x 2-3' W
Bloom Time: Late summer
Hardiness: Zones 4-10
Outstanding Selection: 'Variegata' (Leaves with cream colored margins)
Soapweed (Yucca glauca)

Native to central US and Canada, the peeled roots of soapweed were used by native Americans to make soap for washing clothes and blankets, giving the plant its common name. The gray-green leaves are one-half inch wide, 12-18" long, and have pale gray-green margins and threads. The 2.5 inch wide flowers are greenish white flushed with red and are borne on slender racemes up to three feet long.
Size:3-6' H x 2-3' W
Bloom Time: Summer
Hardiness: Zones 3-10
Outstanding Selection: 'Rosea' (Pink-tinged flowers)
Spanish Dagger (Yucca gloriosa)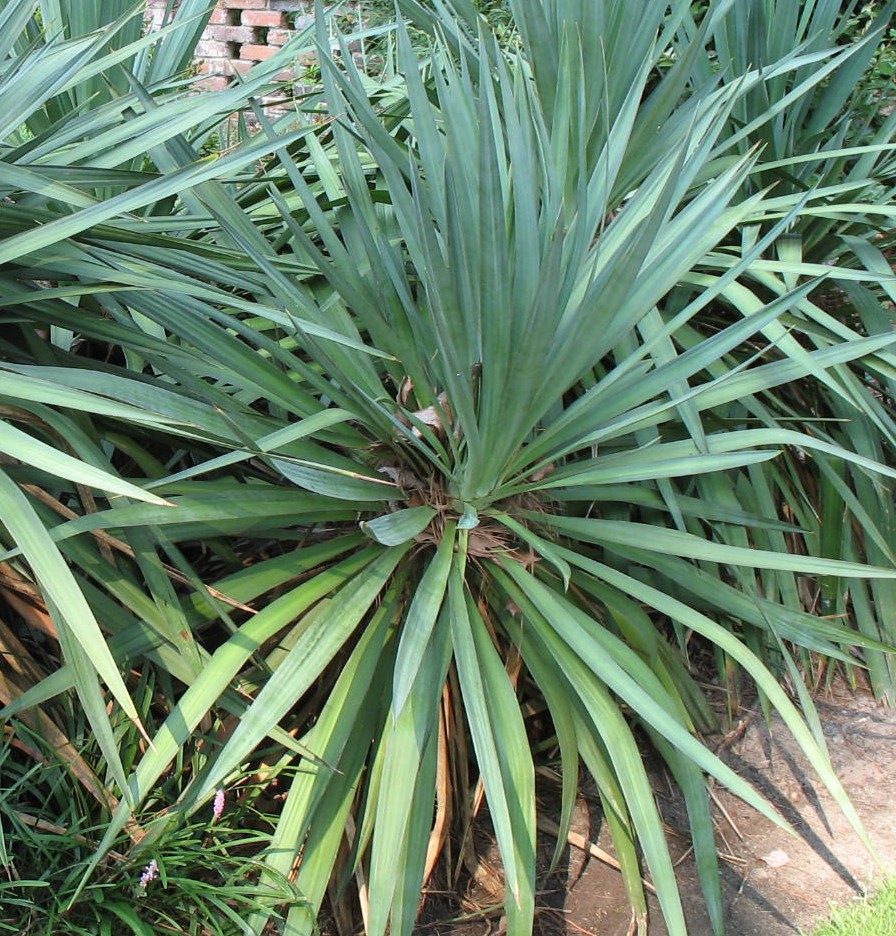 Native to southeastern US where it is found growing on sand dunes and barrier islands from North Carolina to northern Florida, this adaptable yucca is especially popular as a garden plant although it is less hardy than the other three described here. The bluish to grayish green leaves are two inches wide, two to three feet long, and have straight margins and pointed tips. The three inch wide fragrant flowers are white tinged with purple and are borne in panicles on stalks six to eight feet tall.
Size: 6-8' H x 3-4' W
Bloom Time: Late summer to fall
Hardiness: Zones 7-10
Outstanding Selection: 'Variegata' ((Yellow striped leaves)